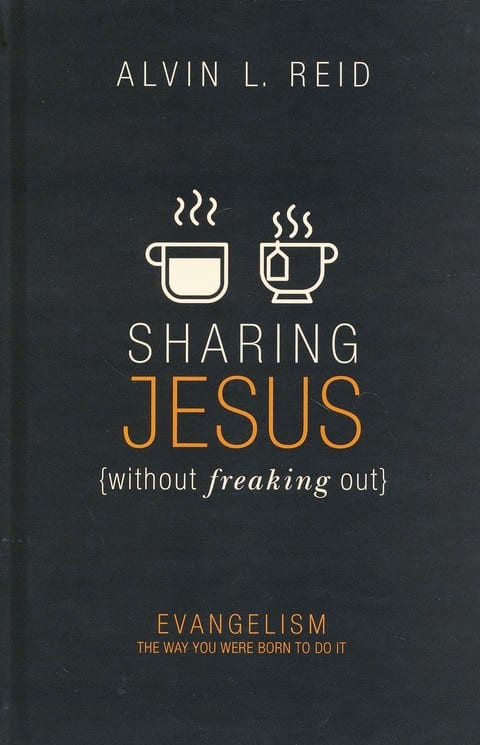 Evangelism the Way You Were Born to Do It
Sharing Jesus Without Freaking Out
Evangelism the Way You Were Born to Do It
(B&H Academic, 2017)
WHO: Alvin L. Reid, senior professor of evangelism and student ministry at Southeastern Baptist Theological Seminary where he holds the Bailey Smith Chair of Evangelism.
HE SAYS: "God created you for his glory, to advance his gospel with the gifts, talents, and opportunities he gave you."
THE BIG IDEA: "Evangelism is less about delivering a polished presentation and more about having a real conversation."
THE PROGRESSION:
In an easy-to-follow, nonthreatening way, the content is presented logically, beginning with broad brushstrokes: what sharing the gospel means and how we are to understand the message.
Next, the author reframes the discussion to make evangelism more about everyday conversations and less about formal presentations. He explains that while we play an important role in sharing the message of Christ, God is the one in control. Alvin then offers conversation starters and shows how to recognize ways to introduce the subject of spiritual matters into a conversation. He also spends a chapter talking about how we can let the gospel shine through the way we live our lives.
Every chapter has a statement to encourage and challenge readers, and the book wraps up with an eight-week study guide for individual or small group use.
"How have we created a version of Christianity that makes us freak out over telling the best news in the history of the universe? . . . Part of the reason believers struggle with this comes from the very way we church leader types have taught people like you to share Christ."
Order this book from Amazon.com »
A 2018 OUTREACH RESOURCE OF THE YEAR—EVANGELISM CATEGORY
"Alvin Reid shares practical principles for ordinary Christians to recover a heart for evangelism, as well as confidence in sharing their faith conversationally. Among the plethora of resources, paradigms and models of evangelism, this book will encourage and empower Christians to impact their world for Christ in a way that will not panic them."
Evaluated by Ed Stetzer, an Outreach magazine contributing editor, who holds the Billy Graham distinguished chair of church, mission and evangelism at Wheaton College and the Wheaton Grad School, where he also directs the Billy Graham Center.