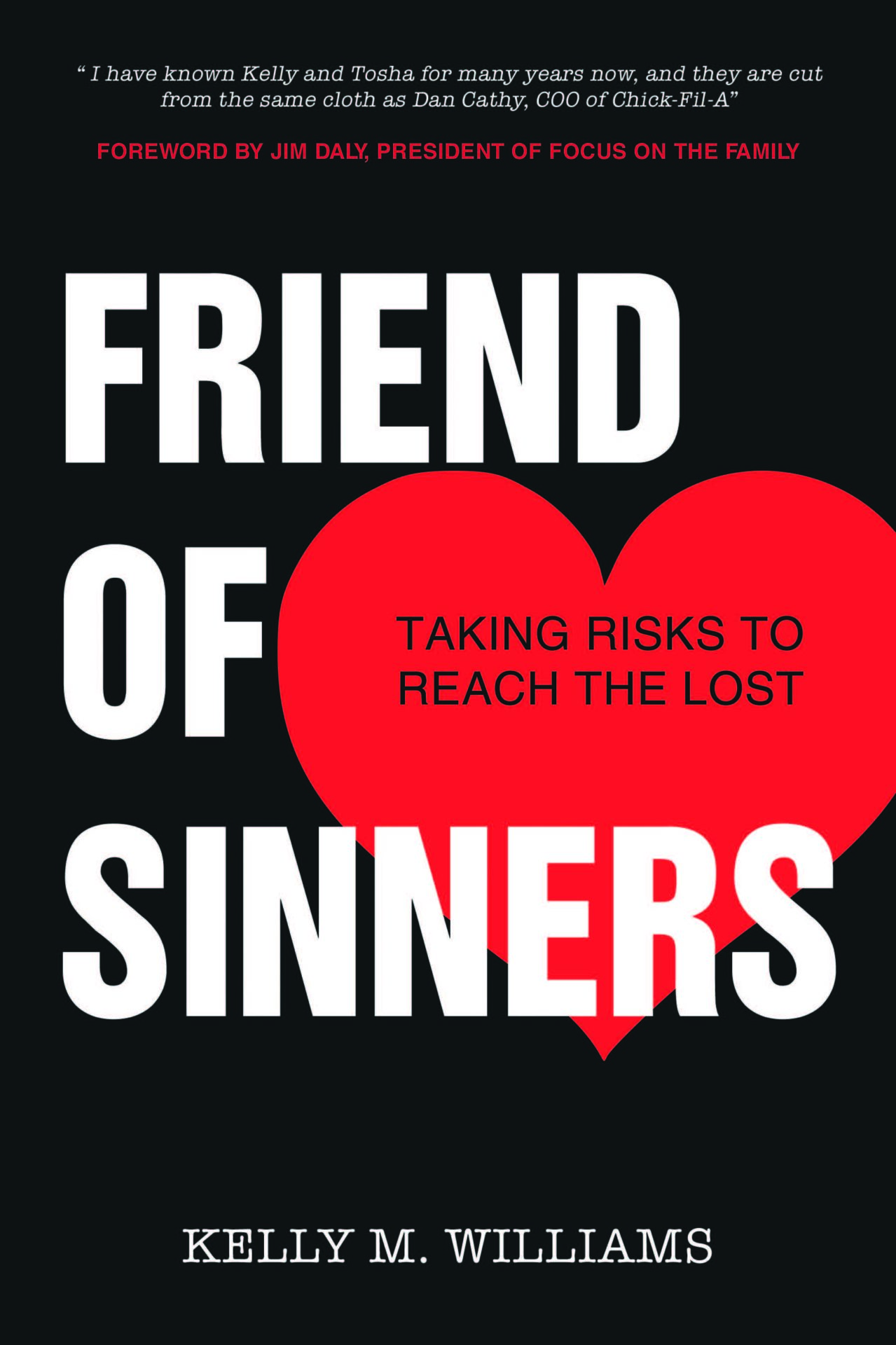 Kelly M. Williams: Taking Risks to Reach the Lost
Friend of Sinners
Taking Risks to Reach the Lost
(CrossLink Publishing, 2016)
WHO: Kelly M. Williams, founder and senior pastor of Vanguard Church in Colorado Springs, Colorado.
HE SAYS: "It is time to quit cursing the darkness of this world and start seeking ways to multiply Jesus by becoming a 'friend of sinners' like Jesus, but to do this, we have to give up our preconceived Christian religious views of this world."
THE BIG IDEA: We cannot effect change in our society if we refuse to listen to anyone who doesn't agree with everything we say. The point of evangelism is befriending sinners like Jesus did.
THE PROGRESSION:
Starting a new church in a "Christian" city like Colorado Springs was hard to say the least. For Kelly Williams, it was disheartening. Then people started coming into his life that most Christ followers would classify as "sinners." As Williams built genuine relationships with them, he discovered that God had led him to these people for a reason. He shares practical steps in how he reached out to the lost as he birthed a church that has now had more than 3,000 people come to faith.
"The only way I have learned to get a burden for the lost is to spend time with them, to look into their eyes, to hear their voices and to care about the stories of their lives."
Order this book from Amazon.com »