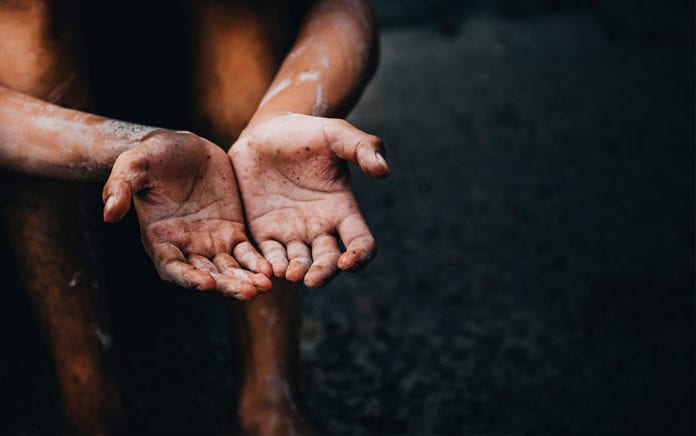 God uses affliction as a loving tool to make us holy after the image of Christ.
One of the most mysterious statements about Christ in the Bible appears in Hebrews 5:8: "Though he were a Son, yet learned he obedience by the things which he suffered." The Holy Spirit had just asserted that Christ, though tempted as we are, was "yet without sin" (Heb. 4:15). How then did he learn obedience through suffering? He did not have to cleanse his soul from evil, for he was "holy, harmless, undefiled" (Heb. 7:26). His human body and soul were holy from conception (Luke 1:35), and yet his human holiness had to grow through exercise, just as muscles grow stronger by exercise even to the point of pain. And what suffering Christ endured to learn obedience! It wrenched from him "prayers and supplications with strong crying and tears" (Heb. 5:7).
God will stop at nothing to make his people holy, after the image of his Son.
If righteous Jesus had to suffer so much to learn obedience, how much more do we need to suffer in order to purge away our sins and grow in his likeness? Sin clings to our souls more stubbornly than stains to our clothes, but God will get it out. William Gurnall says: "God would not rub so hard if it were not to fetch out the dirt that is ingrained in our natures. God loves purity so well that he had rather see a hole than a spot in his child's garments." Materialism and psychology fool us into thinking that our greatest goods in life are our physical, financial and emotional well-being. Therefore, when afflictions come, we may question the truth of Romans 8:28: "All things work together for good to them that love God, to them who are the called according to his purpose." We cry out, "How can this affliction be working good for me?" But we need to read the next verse to discover what God decrees as our good: "to be conformed to the image of his Son" (Rom. 8:29). The Father elected us to holiness (Eph. 1:4). Christ died to make his church holy (Eph. 5:25–27). God will stop at nothing to make his people holy, after the image of his Son.
Affliction as the Training Camp of Holiness
Therefore, preach to your people a theology of suffering that places all our trials in the hands and will of a loving Father. Hebrews 12 teaches us to view our sorrows, even the persecutions of wicked men, as part of God's fatherly discipline: "Ye have not yet resisted unto blood, striving against sin. And ye have forgotten the exhortation which speaketh unto you as unto children, My son, despise not thou the chastening of the Lord, nor faint when thou art rebuked of him: for whom the Lord loveth he chasteneth, and scourgeth every son whom he receiveth" (Heb. 12:4–6). Why would a loving God discipline his children so severely? He does it so "that we might be partakers of his holiness," for without that holiness, "no man shall see the Lord" (Heb. 12:10, 14). He is drawing us into his fatherly presence by engraving his image upon us, even through the strokes of a rod.
Teach your congregation to view their sufferings as their training for holiness. Encourage them to submit to the rod of their Father, trusting in his goodness and love revealed at the cross (Rom. 8:32). Show them the many benefits of submitting to God's sanctifying trials with meekness. Thomas Brooks says that Christians should be "mute" or quiet under the smiting of God's rod so that they can (1) learn from God's correction and repent of sin, (2) distinguish themselves from the world, which murmurs against and curses God, (3) become like Christ, who suffered quietly as a lamb led to slaughter, (4) escape the curse of a fretful spirit, which is a thousand times worse than any outward affliction, (5) enjoy the comfort of inward peace, (6) avoid a futile striving against almighty God, (7) frustrate Satan's design to tempt them to blaspheme God and (8) follow in the footsteps of other saints who patiently endured suffering before us.
Order this book from Amazon.com »
Content adapted from Reformed Preaching by Joel R. Beeke. The article first appeared on Crossway.org; used with permission.