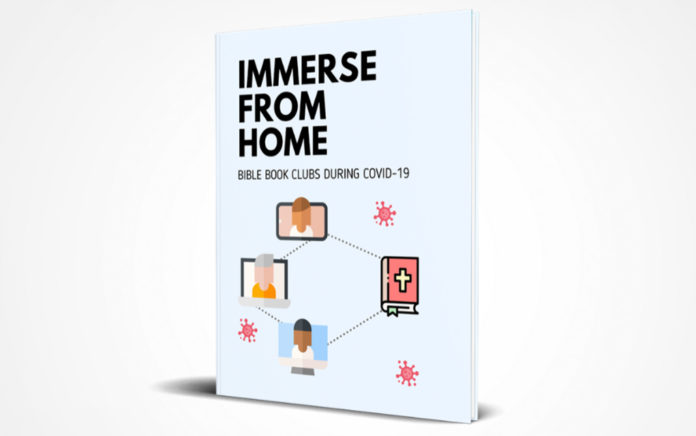 The Institute for Bible Reading offers a free two-week book club study of Luke–Acts
The COVID-19 virus hardly needs an introduction. Over the last few weeks our lives and habits have been upended. Words like "crisis" and "pandemic" flood our thoughts and our imaginations. We're isolated, cut off from our friends and loved ones, unable to even gather on Sundays to worship.
Pastors are scrambling to create infrastructure with which to "do church" during these strange and unsettling times. We can be grateful for their leadership and creativity, and for online platforms like Zoom that allow us to see the faces of our church family, if only in pixels and bytes.
Shaken from our usual routines and frenetic pace, the virus has given the church an opportunity to evaluate. What can "church" look like during this time? To help, we've created Immerse From Home, a completely free downloadable resource that includes everything you need to (virtually) gather in community for a two-week book club reading of Luke–Acts.
• The full digital text of Luke–Acts in the Immerse reader-friendly format
• A two-week reading plan
• Four open-ended conversation starters for your group
• Accompanying resources including audio, video and Family Guide
• A step-by-step guide on setting up and running video meetings through Zoom
If you and your group enjoy the Luke–Acts experience, you can continue reading the New Testament together using Tyndale House Publishers' 20% discount off of Immerse: Messiah.
Learn more at Immerse From Home.