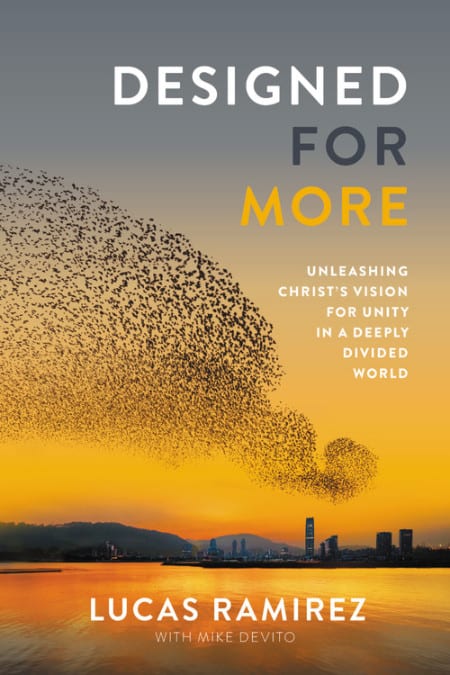 Lucas Ramirez: Unleashing Christ's Vision for Unity in a Deeply Divided World
Designed for More
Unleashing Christ's Vision for Unity in a Deeply Divided World (FaithWords, 2018)
WHO: Lucas Ramirez, CEO of the Gathering Place.
HE SAYS: "Unity is when all followers of Jesus realize their interconnectedness and pursue the ones as seen in the Triune God in order to become one with God and with each other—for his glory and the expansion of his kingdom."
THE BIG IDEA: Jesus placed great importance on the idea of unity, and the church needs to move toward unity in all that it does.
THE PROGRESSION:
Part 1, "God's Great Passion for Unity," establishes God's design for unity, why it is important, what the Bible says about unity and our current reality of division in the church.
Part 2, "Unveiling the Murmuration Principles," dives deeper into "murmurations," spotlighting the seven principles they teach: relationships, communication, strategy, shared resources, leadership contribution and critical mass.
In Part 3, "Practical Steps to Help Spark a Murmuration Movement," the author shares lessons learned from over 40 years of combined experience to help readers moved from a fragmented church toward God's design.
"The truth is that if we want to care for the poor, welcome strangers, seek justice, clothe the naked and preach the gospel most effectively, we need unity."
Order this book from Amazon.com »
Read an excerpt from this book »