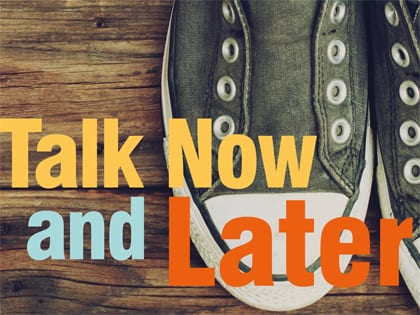 Brian Dollar: How to Lead Kids Through Life's Tough Topics
Resource of the Year: Children
Talk Now and Later: How to Lead Kids Through Life's Tough Topics
By Brian Dollar (Salubris)
Remember when you brought your child home from the hospital after being born? Do you remember the manual they gave you on everything you would need to know about parenting your child for the next 18 to 30 years? Wait, you didn't get one of those? Me neither! In this book, Brian Dollar gives us some much-needed guidance in one of the hardest areas of parenting—talking!
Whether your kids are in preschool or high school, it is not too late to pick up this treasure and apply it at home. It is only getting harder to navigate the topics kids are faced with these days. This book will help anyone who has kids in their lives—parents, grandparents, aunts and uncles, youth workers and children's leaders—to navigate the sticky stuff.
Also Recommended:
7 Family Ministry Essentials: A Strategy for Culture Change in Children's and Student Ministries
By Michelle Anthony and Megan Marshman (David C Cook)
This is a close runner-up to the first choice for Resource of the Year. This page-turner from Michelle Anthony and Megan Marshman challenges us to equip families to be the primary spiritual leaders of our children.
While this topic is not new, the approach they take to bringing simple and applicable solutions to change the current culture of ministry is refreshing and eye-opening. If even just a couple of the principles and suggestions in this book are implemented, it would bring about a revolution in the spiritual future of this generation.
EVALUATED BY STEVE ADAMS, children's pastor at Saddleback Church in Lake Forest, California, with more than 25 years as a children's pastor.
« Inspirational                                                                                           Youth »