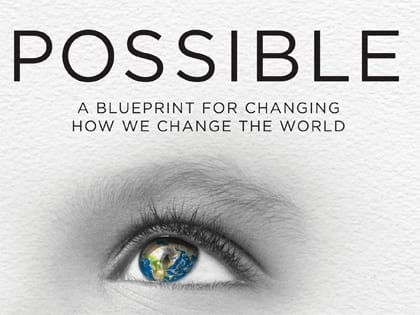 Stephan Bauman: A Blueprint for Changing How We Change the World
Resource of the Year: Social Justice
Possible: A Blueprint for Changing How We Change the World
By Stephan Bauman (Multnomah)
Possible is the next BIG move in the justice genre. Stephan Bauman provides a radical and significant step in our thinking about Biblical justice in providing a paradigm for practical hope. Possible is intelligent, viscerally engaging and eminently practical—a book that belongs to a shortlist of truly great evangelical literature! Bauman helps those of us who truly care and are pursuing justice to live with hope and vision—thank you for this great gift to the global Church.
Also Recommended:
God of Justice: The IJM Institute Global Church Curriculum
By Abraham George & Nikki Toyama-Szeto (IVP)
George and Toyama-Szeto provide an incredibly accessible, Biblically grounded and much needed resource for groups seeking to press into a deeper conversation and journey around justice. This resource will help communities move beyond merely feeling convicted about justice into meaningful action that can really make a difference in the lives of the marginalized and oppressed.
EVALUATED BY R. YORK MOORE, founder of the Price of Life movement, a national anti-trafficking campaign offered on college campuses and in cities through InterVarsity Christian Fellowship USA. He is the author of Growing Your Faith by Giving It Away (IVP Books, 2005) and Making All Things New: God's Dream for Social Justice (IVP Books, 2012). For 15 years, R. York Moore has worked with state and federal lawmakers, academic institutions, business leaders and community activists to create innovative solutions to address the growing problem of sexual slavery.
« Evangelism                                                                                 Cross-Cultural »