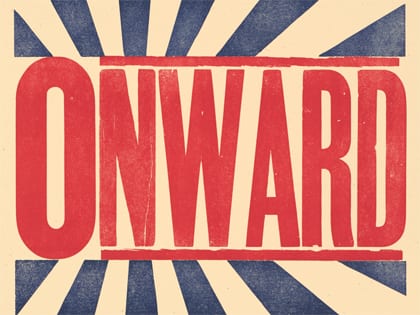 Russell Moore: Engaging the Culture Without Losing the Gospel
Resource of the Year: Culture
Onward: Engaging the Culture Without Losing the Gospel
By Russell Moore (B&H)
Russell Moore offers a remarkably hopeful response to a fear-driven era. While some grieve defeat in a cultural war, Moore envisions a God-given opportunity to recover the roots of the Gospel and live out a more distinctive faith.
Onward pushes past the power plays and political grandstanding that have driven a wedge between our congregations and those outside the church walls. Some may chafe at his notion that our national identity is transitory and must be subsumed to our commitment to Christ and the Kingdom of God.
As we enter the 2016 election season, Moore reminds us that God's anger is never a means of catharsis or a theatrical display. Instead, he invites Christians in America to embrace their status as a prophetic minority that seeks to bless their cities. Enduring virtues like kindness and gentleness remain strange, countercultural and attractive.
Also Recommended:
Redeeming Sex: Naked Conversations About Sexuality and Spirituality
By Debra Hirsch (IVP)
Debra Hirsch's wise pastoral perspective places Jesus firmly in the center of our sexuality and our relationships.
Restoring All Things: God's Audacious Plan to Change the World Through Everyday People
By Warren Cole Smith and John Stonestreet (Baker)
Restoring All Things is an encouraging overview of the many arenas where Christians are making significant contributions to their communities.
EVALUATED BY CRAIG DETWEILER, director of the Center for Entertainment, Media, and Culture at Pepperdine University, filmmaker, cultural commentator and author of several books, including A Matrix of Meanings: Finding God in Pop Culture (Baker Academic, 2003) and iGods: How Technology Shapes Our Spiritual and Social Lives (Brazos Press, 2013). He blogs about faith and culture as "Doc Hollywood" for Patheos.com.