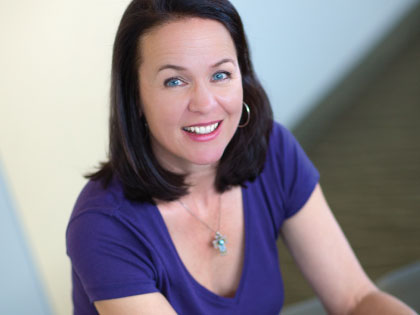 "Do we want a story of smart, hard-working people that burn themselves into the ground for the sake of the Kingdom? Or do we want a different story?"
The busyness of life and the daily demands of ministry often collide in a palpable tension, an ongoing pull between what leaders are paid to do and what they're called to do. Pastors, planters and church leaders are compensated to lead ministries—leveraging finances, strategizing growth systems, balancing budgets, building teams, launching outreach initiatives and fostering vision. But as sons and daughters of God, leaders are also called to live a life of peace and to pursue the presence of Christ.
So which one of these should take precedence?
For Mindy Caliguire, the director of transformation ministry for the Willow Creek Association (WCA), and the newly appointed executive director of Engage International, an initiative of WCA that fosters spiritual development through technology, the answer is easy: pursue Christ. But, Caliguire says, if all you've ever known is performance and self-reliance for Jesus, the adjustment to soul care can be a scary and tumultuous ride.
Caliguire's up-and-down spiritual adventure began at Cornell, where she met her husband, Jeff, through a campus ministry. As a driven overachiever, she graduated in three-and-a-half years, and the couple went on to Dallas Seminary, where Caliguire supported her husband through a corporate job. After Dallas, the couple started a yearlong church-planting internship with Willow Creek Community Church in South Barrington, Ill., a significant time for Caliguire as she learned about leadership, evangelism, intentional discipleship systems and growth structures, which all fit nicely with her corporate background and high-achieving personality.
With the internship under their belts, the couple decided to plant a church in Boston.
"We just fell in love with the city and the desire to reach the professional community and college students. We knew we wouldn't make a Willow Creek model, but the goal was to keep the pulse that, as a church, we care about lost people, and we care about found people. Boston, as it turns out, is a rather difficult environment to plant a church," Caliguire said.
Jeff led the teaching, but Mindy contributed to the conceptual leadership, managed the finances and handled most of the behind-the-scenes work. It was intensely difficult. The challenges of church planting seemed to activate the worst in Mindy.
"My interior life was a mess, and I had no rhetoric or language for why I should be living any differently, because I'm a soldier. God is using me. I'm doing what God wants me to do. The cause is great. And who else is going to do it if I don't? I could sing that song, "It Is Well With My Soul," but it was not well," she says.
People still came to Christ and the ministry grew, but the cost didn't seem to fit the sacrifice. They wondered if God would really want them to sacrifice the health of their souls for the sake of ministry. Hitting the wall five years in, Caliguire incurred a series of critical health issues—including a complicated pregnancy. She found herself in and out of the hospital and, eventually, on the ministry sidelines.