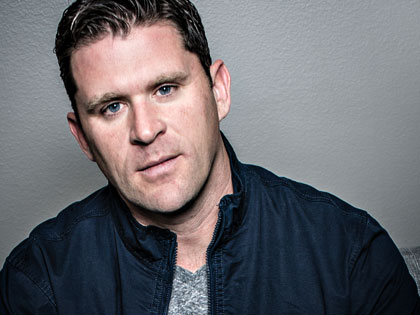 Almost four years into the life of the church he planted with a core team that included worship leader Chris Tomlin, Matt Carter had a profound mountainside experience.
Interview by Scott Marshall
Almost four years into the life of the church he planted with a core team that included worship leader Chris Tomlin, Matt Carter had a profound mountainside experience.
His church, The Austin Stone Community Church in Austin, Texas, had been growing consistently, receiving abundant financial support from attendees, and giving to and participating in missions. Many pastors and outside observers would have seen no need to make any changes—and probably would have wished for similar vitality in their congregations.
Against that backdrop, Carter went on a sabbatical in 2006 with his wife, staying in a cabin a church attendee paid for on the side of a mountain in the Virgin Islands, overlooking Chocolate Hole Bay.
"I would get up every morning and would spend four or five hours just in the Word, and would study and pray and journal," Carter says.
Through that process, God led Carter to recognize a recurring theme in Scripture that he had not studied or heard taught much before. It produced a new direction for The Austin Stone church—one that would transform the city of Austin as well and continues to do so today.
Carter recently spoke to Outreach about what happened on the mountain, the changes that occurred at The Austin Stone as a result, the impact on the city of Austin as the church engaged with the community, and more.
How did your sabbatical in 2006 affect your view of the church in general and of The Austin Stone Community Church specifically?
One of the things that I began to notice in the Old Testament is how often the theme of taking care of the poor comes up.
I'd never really paid attention to it. I'd never really heard it taught, to be honest with you. But it's just in there over and over and over again—God's just calling His people to engage the poor and oppressed. As a matter of fact, He brings His judgment on [the Israelites] several times because they don't. I was reading through Amos—Amos chapter 5. His people were doing all the right things. They were singing to God. They were having festivals to God. They were offering sacrifices to God. And God just tells them, "Stop. Stop singing to me. I don't want your worship. This is what I want your worship to look like. I want you to engage with the poor. I want you to engage in justice in your city."
As a pastor who was leading a group of young people who love to sing to God, this got my attention. There was a majorly underresourced neighborhood in our city called the St. John's neighborhood. It's just a really, really difficult place, with crime, poverty. I had this moment on the side of the mountain there on my sabbatical as I'm praying and reading the Bible. I just prayed this prayer. And at the time, it was difficult for me to pray this in light of the demographic of our church, but I prayed it. I said, "Lord, if you want me to engage The Austin Stone Community Church in ministering to this neighborhood, I'll do that." More importantly, I said, "God, if you want me to move the church there, I'll do it." No joke, three days later, I got a call from our Realtor. He said, "We found a piece of property. It's about six acres. It's a great price, but I don't think you're going to want it." I said, "Why is that?" And he said, "Well, it's in the St. John's neighborhood." I said, "Man, I think we need to look at it."
So we went and actually bought the property and we built one of our sites there. We originally had decided it was going to be our major, mother ship building, but thought, That's really not going to be the most effective in reaching and ministering to this community—to come in and put a big old massive church building there. So we built a smaller building, and right now, it houses four nonprofits that use the building all week long, and we worship in it on Sunday. One of the nonprofits is the Capital Area Food Bank, which is the second largest food bank in the United States of America. Hundreds of people come there and are fed every day. We have another nonprofit, and their job is to help people get off the food line. So not only are we feeding people who need to be fed, but we're helping them find jobs and get off the food line. That's where the concept of for the city came from. Actually, it came from Charles Spurgeon's church, but that's what we mean when we say we're "for the city"—we're engaging that community, not just to give them a hand out, but we're engaging the community to give them a hand up in the name of Christ.
Ultimately, I think the primary motivation behind any of this, all of this, is the desire to see the gospel spread in our community. For you to engage in taking care of someone's needs but not point them to Jesus would be like giving somebody a piece of heaven without showing them how to get there. It's just cruel. So we believe ultimately, our responsibility, our calling, is to lead people to Christ. But we didn't want to come into this neighborhood like on a big white horse and, "Hey, the big rich church has come to solve all your problems." We wanted to come in and come alongside these people—alongside the pastors, the community leaders who were already there, saying, "How can we help you be successful in what you're already doing here?" I think the difference is one creates dependence, and one helps people out of poverty and helps people improve their situation. Our desire is to see the city be impacted in a lasting way.