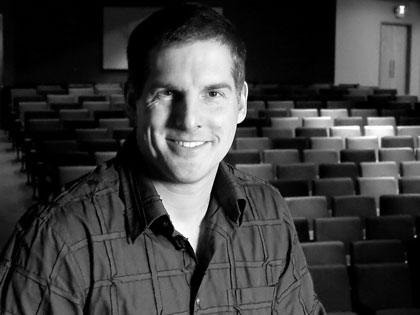 Craig Groeschel: "I went through a two-year process of God just breaking me, ruining me, for His purpose."
Given the influence and innovation of LifeChurch.tv, it's striking that lead pastor Craig Groeschel does not seem to think that either he or the church has "arrived." When Outreach interviewed Groeschel for its January/February 2009 issue, the lead question was, "Why do you think LifeChurch.tv is failing?" Why? In a world with billions still outside the kingdom, it's small to consider the job complete if we're only reaching thousands. In the following excerpt from that interview, Groeschel makes the case that effective leadership begins with brokenness.
I went through a two-year process of God just breaking me, ruining me, for His purposes. Before that, God tried to ruin me in numerous ways. But I had built a wall of protection around my heart and wouldn't allow myself to feel things deeply. Instead, I managed to stay strong, never showed any weakness.
A few years ago, my wife lost her brother at the age of 34. His funeral was one of the more sobering moments of our lives. Seeing our family let him go somehow startled me back to my neglected spiritual reality. That's when I started to evaluate my leadership at the church. I asked myself: Would it really matter to our communities if our church wasn't there? Was God pleased?
When I finally let God ruin me, I started to deeply care about the world. It broke me from my small thinking and self-centered mindset and gave me a sense of urgency that if we're going to do this, we've got one shot and one life. Let's do it right and for the right reasons.
As a pastor, I know it can be tough to be vulnerable. But I believe we must do whatever it takes to keep the spiritual fires burning. In our culture today, we often preach "Come to God, and He'll fix you." But when I read Scripture, it's more like, "Come to Him, and He'll ruin you (in the best sort of way)." When Isaiah saw the Lord in the temple, he said, "Woe to me, I'm ruined." That experience squashed him flat, squeezed out all his pride, emptied him of self-ambition. And then three verses later, when God asked who can I send? Isaiah said, "Here I am; send me." That's how I hope pastors will be ruined.
Many of us say yes to the call of ministry because our hearts are pure. But when we actually get into ministry, we often get hurt, and consequently we become more guarded. Without knowing it, I think we can lose our first love. I see so many pastors who are miserable, angry and hurting, and I think keeping that brokenness before God gives us the power to overcome all of the junk of the church world and do ministry with the pure heart we started with.
I feel like God is doing a special work in a lot of pastors. The conversations we're having are really good. Some of the top leaders out there are saying, "What can we really do with the influence we have? How can we change the country, not just our city? How can we live a more simple life and become radically generous?" And there seems to be a bit of a turn away from materialism and a big turn toward generosity and compassion. Not only are people thinking bigger, but the possibilities for transformation are bigger. When churches partner with dozens, hundreds or thousands of other churches, I really do think we'll make a difference.