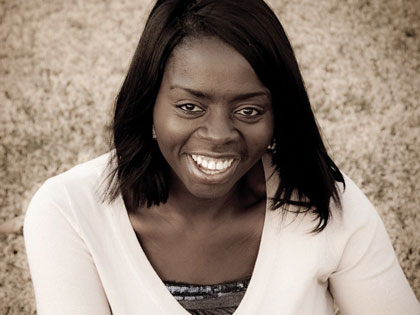 "For women who feel called to ministry in the context of church, I want to be sure we are giving them an opportunity to grow and try and fail and succeed."
I attended St. Thomas Church in Chetfield, England, and it was very proactive in equipping everybody, male and female. 3DM was borne out of that church, being in a context whereby your gifts are identified, encouraged and given an opportunity to grow and flourish.
You saw men and women working alongside each other, women with a range of gifts in a range of roles across generations. You could see women who were stay-at-home moms leading various things, women who were career women leading various things. From the pulpit, you'd hear about Deborah as much as you'd here about David.
I think I realized that both in certain environments in the United Kingdom and here [in America], the experience I had [at St. Thomas] wasn't common. I found it slightly contradictory here because America has such an entrepreneurial and pioneering culture at large, from women's magazines to women starting businesses. So discipling women is key—discipleship the way Jesus did discipleship. We call it a huddle, basically discipling people as a group. Jesus often discipled the disciples together. When you disciple people in a group, they get to watch a discipler lead someone and imitate how they did it. In many ways, what we are simply trying to do is imitate that with men and women, but specifically with women, we want to basically come alongside them in life the way Jesus came alongside his disciples.
When we look at how Jesus did discipleship, he was challenging but invitational. When we are coming alongside women in whatever phase of life, we ask, "What is God saying to you, and are you engaging in it?" For women who feel called to ministry in the context of church, I want to be sure we are giving them an opportunity to grow and try and fail and succeed. People ask the question, "Where are the women leaders?" If they are not given an opportunity to grow, they won't be ready. When I speak and travel, I take people with me to give them an opportunity to share in a safe and manageable way. To process with women their gifts, how they are wired, who are the people God is calling them to invest in, then equip them with the skills to respond to that.
There is a massive range of female leaders within the New Testament who Paul and Jesus endorse. Make those leaders known. Reconnect women with their spiritual heritage. When investing in women, be really explicit in encouragement. They may not put themselves forward as naturally as the guys around them because they don't want to seem presumptuous. For some women, there is the thought of, Is this feminine to be proactive about leadership? Am I trying to be domineering? They may not articulate as confidently as a guy would, so I would encourage leaders who are wanting to draw out women leaders, if they see a gifting or potential, to encourage that person.
—As told to Jennifer Kabbany
This article originally appeared in the September/October 2012 issue of Outreach magazine.