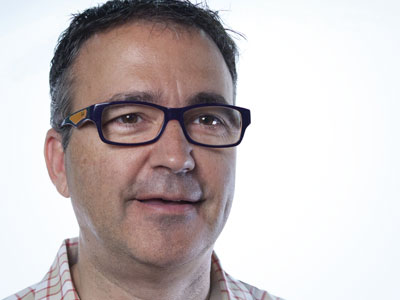 The senior pastor of one of the country's largest churches talks about lessons learned in ministry.
LEE POWELL is senior pastor of CedarCreek Church in Perrysburg, Ohio, a 2011 Outreach 100 church (No. 59 Largest).
CONNECTION TO OUTREACH: Lee Powell is one of the featured pastors in the article "The Transparent Leader" in the 2011 Outreach 100.
LEE SAYS:

A breakthrough moment
I realized we were meeting our community's needs in 2005 when Hurricane Katrina struck. We had loaded up five semi trucks worth of relief and had sent it to a church we partnered with down there. The news media had covered it. I walked into a restaurant I regularly go to, and the waitress who I knew, she got choked up. She said, "I knew you guys were going to do something." She ended up coming to our church and brought her family. We knew before that, we were meeting needs. But that was a bit of an epiphany for me. It had moved her to the point that she was brought to tears and came to church. And she had been a devout atheist.
When it comes to preaching …
I tend to over-prepare. I practice my sermon over and over. I'll be sitting at a restaurant and probably go over it 20 times. I script out my sermon. I have pictures. Then I preach from pictures.
One thing I'd say to young pastors:
Don't presume to know what God is going to do in your midst. He may give you a tough ministry. Or a seemingly fruitful one. You lose credibility if you say something, and it doesn't happen. Set goals as the years move on. Don't be stupid.
There is no pinnacle.
I used to think, Oh man, when I hit 1,000 people, or 10,000, that'll be the day. But I can tell you now at 52 years old and about 8,200 people, it never comes. We'll never arrive. We deceive ourselves into thinking it'll be great if only we could arrive where the guy down the street is. We need to be content with never arriving because of who Christ is.
HOW TO LINK: Connect with Lee at CedarCreek.tv.
GOT A COMMENT OR QUESTION? Post a comment on this page or send an email.
Each issue of Outreach is designed to bring you the ideas, innovations and resources that will help you reach your community and change the world. Check out our current subscription offer »