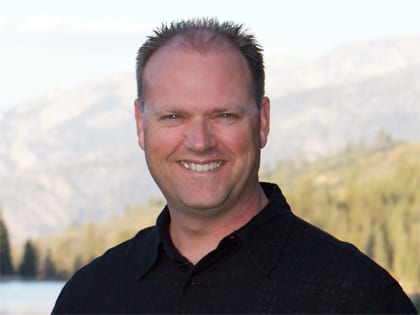 "I wouldn't say an unhurried leader gets more stuff done, just better stuff done."
It could be that the greatest challenge of leadership is corralling that most unruly and unpredictable of spirits—our own. Leading with integrity begins here, and the greatest challenges that threaten to trip us up and imperil our influence are likewise internal—issues of the heart.
We spoke with six very different leaders, each with diverse backgrounds and experiences but with a shared passion to lead well—and a willingness to be candid—to help us get at leadership's fundamental question: "How do I lead myself?"
A lot of change in personal leadership begins in places of pain. I was experiencing the cost of hurry in my body, emotions, lack of focus and struggle to engage. To say nothing of the relational costs. Through the practices of solitude and silence, I learned that self-deception is a sneaky thing.
I was using busyness to make it harder to see the real me. Blind spots don't often get addressed when you always have another thing to do. The greatest gift from this painful time has been discovering the depths of my own self-deception. You have to become undeceived in order to see.
Self-leadership requires coaches, spiritual directors or counselors. I wanted to take action; I wanted to make progress; I wanted to move forward. And I wasn't finding a way to do it alone. That's when mentors came alongside me to help me take initiative.
Mentors showed me that Christianity is about being in relationship with Jesus. Not a big shock to me, but at the time, largely theoretical.
I used to equate busyness with productivity. But then I began to realize I could get a ton of stuff done, but most of it didn't matter a week later. I wouldn't say an unhurried leader gets more stuff done, just better stuff done.
Jesus was unhurried enough to cultivate a deep-rooted friendship with God. He frequently disappeared into solitude for long conversations with his Father.
My tendency was to place solitude on my to-do list. Fifteen minutes every day. A realization came when I could see that putting silence on my to-do list was thinking of it in the category of engagement. Silence is not something you do, but undo. In the practice of disengagement, the Spirit undoes you in good ways.
In the genius of Jesus, we see him unhurried. He sees and talks to people instead of running past them. Discipleship should not be rooted in doing the things Jesus does, but seeing who he is. He is never too busy to love people.
I believe seeking first the kingdom of God provides a critical leadership principle. I think leaders often seek something else first—productivity, honor, vision, purpose or mission. I am not saying we shouldn't seek to do those things, but continually ask the question, "Is it what I seek first?" The first job in leading is following Jesus.
I often use a metaphor one of my mentors gave to me. Leadership is like a cup. Do I dump it out trying to meet all the needs I see? Or do I allow God to pour into it continuously? When I find myself in the stream of blessing, the overflow blesses others. That's what I mean by leading out of abundance.
It's been a nice morning so far. I took a one-hour walk with my wife. You know, I like to try to stay on my branding as much as possible. I think that definitely qualifies as unhurried on multiple layers—marital, personal, emotional and spiritual.
Read more Profiles in Leadership »
Alan Fadling is president and founder of Unhurried Living Inc. in Mission Viejo, California. He is also the author of An Unhurried Leader: The Lasting Fruit of Daily Influence (IVP, 2017). A speaker and consultant, Fadling seeks to communicate and live out the life and leadership of Jesus.