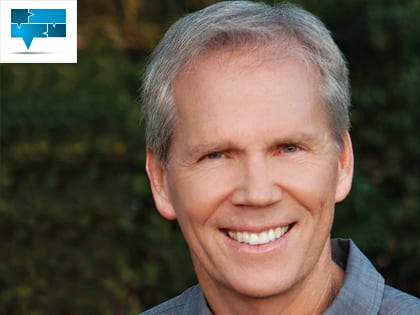 Kenton Beshore: "In our neediness, we run the risk of taking responsibility for what he's doing."
In our Experience Speaks series, Outreach 100 pastors share what they've learned about themselves, the church and the definition of success
Kenton Beshore
Mariners Church in Irvine, California
ON THE CHURCH
Jesus was fully divine and fully man and the church looks like him. The church is divine; it's supernatural in the way God uses it to change lives, rescue, restore, save and bring peace to the world. But Jesus was the perfect man and we are not, so the church is wonderfully human. It's full of broken people who are fallible and end up hurting one another. We come in full of pride and ego and, no matter the systems we create, when we act in our brokenness, we devastate each other. Ministry is pain management. Amazingly, God uses this divine/human combination as a beautiful expression of Jesus in any community and it's what the community needs.
ON MYSELF
I've learned the importance of being a lifelong learner. Thirty years ago, when I started out as a young senior pastor, I didn't anticipate I would need to learn management, leadership, fundraising, how to be a better speaker or how to build an emotionally healthy culture and community. I haven't mastered it all yet and I'm often reminded there is always more to learn. As I lead, I don't need to have the answers. Great questions unlock learning.
ON SUCCESS
God has designed me and called me to be where I am. Success is being the person God called me to be, doing what he called me to do, at the place he called me to do it.
BEST ADVICE I EVER RECEIVED
John Stott said the most dangerous place to stand is behind the pulpit. It's so easy for us as leaders to begin to take credit for the life-change in our people because we get to see the Holy Spirit's work as we teach God's Word. In our neediness, we run the risk of taking responsibility for what he's doing. It is important to recognize in our hearts that the Holy Spirit is doing the transformational work and we are blessed to watch.
John Stott also said, "The man and the message are one and the same." You can't take people where you haven't been. You cannot teach what you have not experienced. You have to take God's Word through your own life then to the needs of people.

MARINERS CHURCH
Irvine, California
Senior Pastor: Kenton Beshore
Twitter: @KentonBeshore
Website: MarinersChurch.org
Founded: 1963
Affiliation: Nondenominational
Locations: 5
A 2015 OUTREACH 100 CHURCH
Attendance: 16,305
Largest: 17