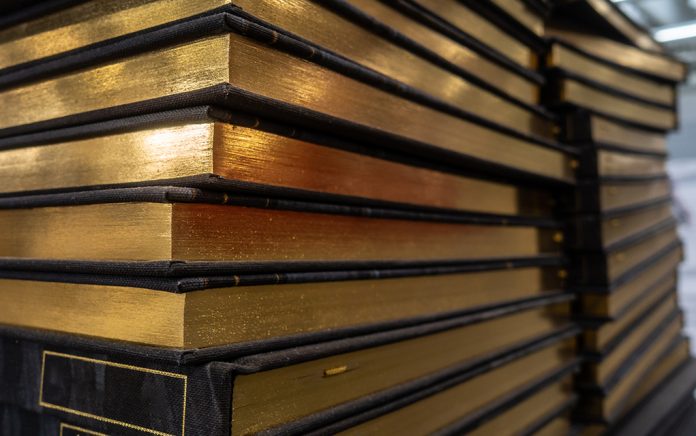 American Bible Society is giving away Bibles to coincide with the release of Kanye West's album 'Jesus Is King.'
When hip hop producer and artist Kanye West released his new album 'Jesus Is King' on October 25th, there was a surge in Google search traffic for the term "Jesus" and the query, "What do Christians believe?" His fans were clearly curious about the album's explicitly Christian lyrics and his much publicized embrace of the Christian faith.
American Bible Society took notice and has launched a campaign to give away up to 1,000 Bibles to people who are curious about what the Scriptures have to say.
Referencing people's knee-jerk tendency to go to Google for answers, John Farquhar Plake, director of ministry intelligence at American Bible Society says, "Our goal with this campaign is to give Americans—and, yes, Kanye fans—the opportunity to look for answers to their most pertinent questions at the source."
The Bibles will be provided free of charge to anyone who is curious to dig deeper into the truths of the Bible.
Interim ABS president and CEO, Robert Briggs says, "This is what we love to do: share the Bible with those who are seeking spiritual answers or simply curious about its contents."
To receive one of the free Bibles, fill out the form at ABS.Bible/kanye
Read more of Outreach Magazine's coverage on the State of the Bible »