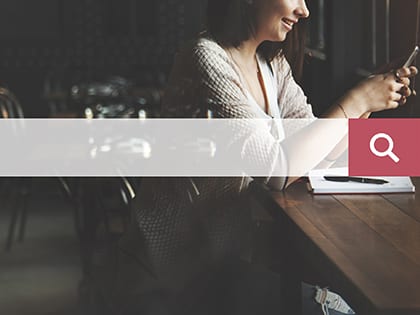 Try these Google AdWords tips to help potential visitors find your church online.
Jake Kurtz is a digital marketing expert in Tampa, Florida (IAmJakeKurtz.com; @iamJakeKurtz). Here he shares how he helped a church startup of approximately 15 people begin using digital marketing to spread the word about its ministry—without spending any money.
The church was going through a website redesign at the time, which was good timing for what I was recommending—setting up a paid search on Google for advertising. For any ad, you want to have a good landing page, which was already the case because of the redesign.
Geographically the church was located in an area where there weren't many other churches, so I geo-targeted the campaigns to their immediate surroundings. The lack of competition made the campaign more affordable. On top of setting up Google AdWords for search ads, I set up Google Analytics to track user behavior, which is a key tool for small businesses.
I used four buckets of search terms.
1. Tampa searches
The church was located in Tampa, so I used search terms such as "churches Tampa," "churches in Tampa FL," "Church Tampa," "Tampa churches," "Tampa nondenominational churches," "Tampa Christian Church," etc. That way when people searched for churches in the Tampa area, this church would show up in the results.
2. Channelside searches
Channelside is the area of Tampa where the church was located. Because no other churches were located directly in Channelside, this was a huge advantage. I did have the terms "Channelside churches" and "Church in Channelside" targeted, but I also targeted "Channelside." I wanted people who were broadly searching for Channelside to be aware that a church was located in the area.
3. Branded searches
I used the exact name of the church as a keyword to make sure that any time somebody searched for the specific name, it was always the first thing that popped up. This move is key for brands, especially those who are not showing up well organically. It is inexpensive because it is rare that somebody will type in the exact name of your church if you're not well-known. But if they do, it'd be nice to show up first for every search.
4. Near-me searches
Because of how people search on their phones (myself included), I wanted to make sure we were showing up for "church near me" or "churches near me." It was one of the keywords that generated the most clicks and one of the reasons that paid searches work so well for local businesses.
And the best part? I didn't spend $1. Here is where things became a win-win for everyone. Google AdWords has a nonprofit marketing program where certain nonprofits can get anywhere from $10,000 to $40,000 per month through a grant that allows them to do Google AdWords—billed directly to Google. Essentially, it's free advertising. The catch is you have bid restrictions of $2, and you have to have somebody actively managing the campaign.
You also have to apply and make a case for how the money will help your organization. Luckily, I was able to get the church approved, and we all high-fived at the $120,000 in free advertising they got for the year. (Go to Google.com/grants to learn more about this program.)
The church began showing up between positions 1 through 3 on the four search buckets—and all for free. The church grew to about 40 attendees, in part due to the Google ads. People said they found the church online, or they just searched for churches and ended up on the website.
While you can't say "Ten people walked into my business from a paid search," you can say, "Ten people walked into my business, had an amazing experience and will tell five or 10 other people."