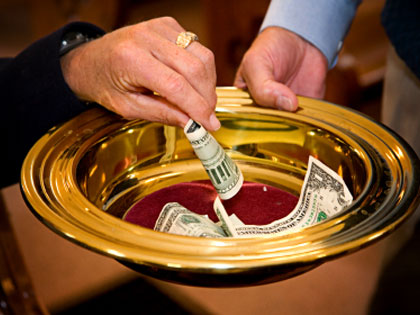 Challenge churchgoers to use the money to help the community.
The leaders of River City Church of Missoula, Mont., did the unthinkable for a new church plant. They took the Easter Sunday offering and gave it back to churchgoers, challenging them to reinvest it in the community.
Lead Pastor Brian Moser told the congregation to give the money back to those in need in some way—and not to a family member or church member. He also encouraged them to use their offering as "seed money"—telling others how they were multiplying their funds.
Then he urged people to return the next Sunday to hear the stories of how the money was used. The church also set up a website, allowing participants to share online. The resulting stories ranged from assisting the homeless to offering class field trip scholarships for students and contributing toward a church-planting ministry in Asia.
River City initiated the giveback to spur personal evangelism, create a culture of generosity in the church and bless the community—not to boost church attendance, Moser says.
"Sometimes we go for the big things that affect a whole bunch of people at once, but if we can affect one person at a time, we can reach our entire community pretty quickly for Christ," Moser says.
Find more Easter outreach ideas »