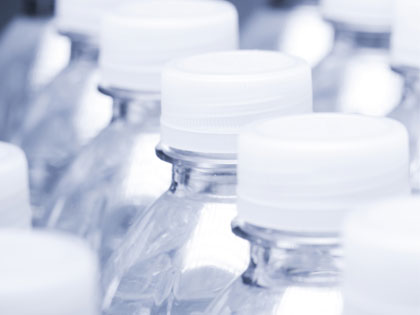 Use Americans' fascination with bottled water to provide clean water overseas.
Chicago First Church of the Nazarene capitalized on Americans' broad interest in bottled water as a way to raise money for clean water wells in Haiti.
Youth at the church started an initiative they called Liquid Hope, through which they sold custom-branded bottled water as a fundraiser for the Church of the Nazarene's Haiti Water Project.
"I wanted to challenge my teenagers to do big, kingdom-focused things that would bring healing to the world," says Tim Britton, the church's co-youth pastor. "So we developed a plan to help the global water crisis. There are [more than] a billion people in our world who don't have access to clean water."
The youth group ordered bottles of water with custom labels for about 51 cents a bottle, or $12.35 a case. The youth hoped to sell 10,000 bottles for $2 each, or $50 a case, to raise $15,000—enough to dig five wells that will be a continuing source of clean water for an estimated 10,000 Haitians. They ended up raising $12,000.
Youth sold the water bottles to congregants at the church, their neighbors and students in the church's college group. Many buyers purchased caseloads and sent individual bottles to friends and family to spread the word about the need for clean water in Haiti and the mission of Liquid Hope.
"It has expanded the youth group's worldview throughout the process," Britton says of Liquid Hope. "Through it, students participate and become agents of reconciliation between the consumption of Americans and the suffering of broken countries."
A version of this article originally appeared in the September/October 2009 issue of Outreachmagazine.