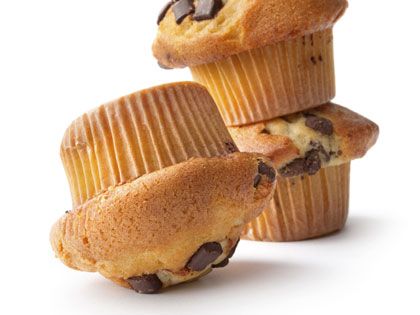 Children in low-income families often go without three meals a day.
When Hope Community Covenant Church in Strathmore, Alberta, Canada, asked local elementary schools what their major concerns were, one of the repeated answers was that many students began the day with empty stomachs.
As a result, in November 2009, the church launched School Fuel, a ministry to feed kids before school.
Volunteers bake 4,000 muffins per month, which they then distribute, along with cheese and fruit, to three local elementary schools. Volunteers stay onsite to provide the breakfast and build relationships with the kids. The church supplies muffins to two junior high groups at a local school as well.
"It's really fun to get to know the kids, and really important for them to have another adult in their life who thinks they are worthwhile," says Lynn Wahl, who runs School Fuel.
School officials also expressed to the church concern about the safety of some students after school, so Hope Community uses its Club 56 ministry to meet that need.
About 25 kids typically show up each week for Club 56 after school. Most of them do not attend Hope Community. Meetings rotate between the school gym and the church and typically feature snacks, games and discussion on life topics.
When one young student came forward for seconds, thirds and finally fourths of her snack at Club 56, Pastor Roger Gilbert lovingly joked, "What? Don't you eat breakfast and lunch?"
The girl replied that no—she didn't eat lunch, and often didn't eat breakfast, except for when she came early to eat muffins at School Fuel.
Gilbert told her to have as much as she wanted. Her reply stood as a staggering reminder of why the church started the programs.
"Our goal is to build relationships with these kids, so that when they hit problems later, they know they can turn to us," Gilbert says.