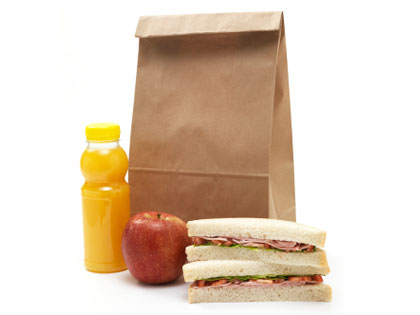 Make up for the absence of free or reduced-cost meals kids receive at school when it is in session.
Make a difference in the lives of children who depend on free or reduced-cost meals at school by providing much-needed food to them during school breaks.
After learning about the financial hardship of families that rent rooms on a weekly basis in an extended-stay motel, members of Tucker First United Methodist Church in Tucker, Ga., started delivering lunch to children at the Northlake Inn during school breaks in December 2008. The Lunch Buddy program was born.
"Our congregation's support of our [Lunch Buddy] program has been overwhelming, and allowed our members to reach out into our community to meet a need—feeding hungry children," says Robin Pounds, a church member and teacher who coordinates the program, which provides meals during the Christmas holidays, spring break week and summer vacation. (When schools are in session, they provide free or reduced-cost meals.) She modeled Lunch Buddy after a similar outreach her neighbor started through a different denomination in another Atlanta suburb.
"We not only feed them lunches, but have invited them to participate in our Wednesday night suppers, vacation Bible school, Sunday school, youth program, church services and children's choir," Pounds adds. "These children are precious to us and have become part of our family even though they are transient."
In the summer of 2010, the church provided meals to 20 children ranging in age from 18 months through teens. Several area restaurants and a supermarket provided the food to the church for free or at a minimal cost.
Niki Chisholm—who with her husband had three children ages 7, 9 and 12 in 2010 in the Lunch Buddy program—says the church "really shows God's love by reaching out to families in need."
"It's a good feeling to know that someone really cares about helping us," she adds. "The free lunches … have helped take away some of the stress of worrying if (our) kids will get a good meal when they're not in school."