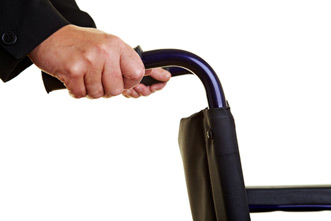 Enlist children and youth to help serve local senior citizens.
The fifth- and sixth-graders at Christ United Methodist Church in Tulsa, Okla., would have enjoyed scrubbing pickup trucks and convertibles at a typical car wash in the summer of 2009, but they found more value polishing wheelchairs and walkers at the Heatheridge Assisted Living and Residential Care Community.
Susan Tindell, the church's director of children's ministry at the time, says the wheelchair-and-walker wash during the summer was part of a weeklong mission camp for her 18 students.
"Kids love water, and adults love kids," she says. "It's a great way to bring the two together and serve the nursing home."
The students, part of the church's Water's Edge children's group, washed about 25 walkers and chairs that day, and 10-year-old Josh Smith says it taught him an important lesson.
"It feels really good doing stuff for other people," he says.