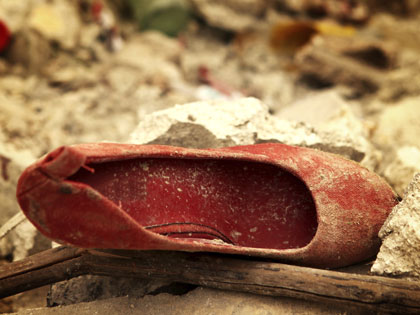 The Adventures in Missions Church-to-Church program pairs U.S. congregations with others in Haiti, the Dominican Republic and elsewhere.
U.S. churches can help less fortunate churches in other countries (or in disaster-stricken areas within the United States) through the Adventures in Missions Church-to-Church program. It pairs American churches with congregations in countries such as Haiti, Nicaragua and Cuba to provide spiritual and physical support.
Pastors from Journey Community Church in La Mesa, Calif., and Church of God Mission by Faith church in Haiti have said their partnership has benefited both churches.
In 2007, Pastor Edouard Clerhomme of Church of God Mission by Faith in Carrefour, Haiti, an impoverished community southwest of downtown Port-au-Prince, sensed God telling him to reopen a shuttered local clinic. For the next three years, his congregation of approximately 250 regular attendees raised $1,300 for the empty clinic's annual rent, but they never had enough money to stock and staff it.
Then the devastating magnitude 7.0 earthquake struck Haiti on Jan. 12, 2010. Desperate for food, the congregation wanted Clerhomme to request a refund of the rent. But certain God had instructed them regarding the clinic, Clerhomme would not. Miraculously, the earthquake that increased the community's need for a clinic also connected the church to an international partner to help open it.
Adventures In Missions launched the Church-to-Church program to help Haiti after observing that partnership with Haitian church leaders was essential in long-term strategies for rebuilding the nation.
During an Adventures In Missions-organized trip to Haiti, Ed Noble, pastor of 2,300-attendee Journey Community Church, met Clerhomme and found a connection.
"[Clerhomme] has a real vision for his church," Noble says. "It wasn't, 'Hey, whatever you want to do [to help us].' His priorities lined up with what I was hoping our church could be involved in."
The two churches see their partnership as an until-kingdom-comes commitment to each other. New opportunities for mutual support will come, but opening the clinic was the first priority, with Journey providing needed supplies.
Noble says the partnership with Church of God Mission by Faith has unleashed generosity in his church.
Clerhomme says the church-to-church relationship is mutually beneficial.
"We've got brothers and sisters in Christ, and we can bless one another spiritually, physically, etc.," Clerhomme says.