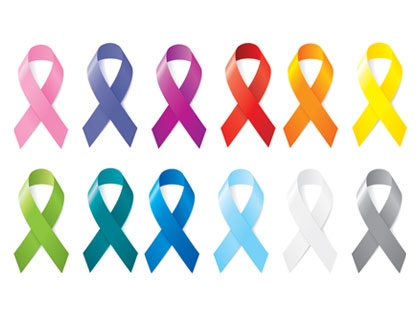 10 steps for starting a ministry to serve patients and their families.
When Tamela Reed of The Rock Church in San Diego was diagnosed with cancer in 2007 and resourced by her hospital social worker, she found gaps in cancer care. Reed's husband had exhausted his work leave, so the family relied on out-of-state friends to care for them during her treatment.
Knowing firsthand the needs, after her recovery, Reed started Rock Cancer C.A.R.E. (Compassion, Awareness, Resources, Encouragement) to help cancer patients in similar circumstances. C.A.R.E. volunteers work to fill the gaps of cancer care at nearby hospitals—providing cooking, cleaning, babysitting, rides and support. Reed shares a few steps for starting a cancer care ministry at a hospital near you.
1. Recruit, screen and train interested volunteers. Provide specific printed guidelines for navigating special circumstances and giving rides to patients.
2. Establish a hospital connection. Approach social workers at your nearby hospital. Let them know about your services and provide them with brochures, forms and information they can include in their patient resources.
3. Meet with patients and their families to determine the needs. Match them with volunteers and resources. Provide the assistance they need to rest and take care of themselves, their caregivers, families and home.
4. Host weekly cancer support groups. Try meeting at the church or a local Ronald McDonald House. Alternately, pair patients with survivor "buddies" who have the same form of cancer for one-on-one support.
5. Be sensitive to patients' faiths. On the intake form, ask the faith of the patient, and for permission to pray for them.
6. Develop a volunteer policy. Many cancer survivors end up becoming volunteers later. Volunteers don't need to be Christians but must have what Reed calls "the heart of a volunteer." Ride-givers should all be believers as this role offers the greatest opportunity for faith-sharing.
7. Look for opportunities to serve. Household tasks such as cooking, cleaning, babysitting, pet walking, grocery shopping, lawn maintenance andbill paying, as well as providing rides to and from appointments, are essential. Assess the needs, and then work together to meet them.
8. Streamline communication with patients by creating a contact system.
9. Regularly recruit volunteers and host training each month, eliminating the burnout factor. Walk them through paperwork, the care process, guidelines on confidentiality, gender relationships, etc.
10. Provide post-care support or even memorial services to families who lose their cancer fight.
"When patients and families experience love and caring like this, it really softens their hearts and helps restore their belief in God," Reed says. "We've seen people come to faith and come back to the church—and we become a family to them. What more can you ask for? This is Jesus."