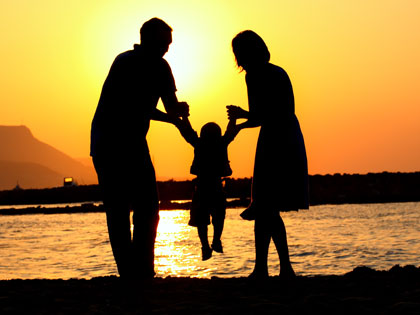 Empower attendees to adopt or serve the parentless.
Scripture calls Christ-followers to reach out and care for others, "looking after orphans in their distress" (James 1:27). How can your church play a role in helping people follow the biblical mandate? Check out these ideas for becoming an adoption-friendly church:
Start with prayer. Pray that people would be sensitive to God's leading, and that the church would become intentional about assisting families who adopt.
Coordinate an Adoption Sunday, including a focused message with key Scripture passages. The Greek word for "look after," episkeptomai (James 1:27), implies a commitment to fully meet a person's needs. James reminds us that this type of commitment is a reflection of a person following Christ.
Enlist guest speakers to tell stories of impact; ask representatives from local and national adoption agencies to communicate the need and opportunities; and provide people the opportunity to "adopt" a needy child through sponsorship with Christian organizations like Compassion International and World Vision.
Consider building or funding an orphanage. Genesis Metro Church in Frisco, Texas, elected to shift its funds for a permanent worship building to start construction on a much-needed orphanage in Honduras.
Make adoption resources available to people in the church. Related tools—both secular and Christian—can be helpful to those considering adoption. Misconceptions about the adoption process often deter families from considering adoption.
Educate on costs. Offer credible information detailing the expenses involved in adoption, as most people are unaware that costs can range from a few thousand dollars to $20,000 or more.
Create a church fund to help with or cover families' adoption costs. After communicating the vision, ask church members to contribute to this special fund that adoptive families can use (either as an interest-free loan or one-time gift).
Encourage couples facing infertility to connect with adoptive parents. Graciously counsel couples to consider the privilege of parenting an adopted child.
Establish an adoptive parents small group to provide support and encouragement for families in the midst of the adoption process (international adoptions can sometimes take several years) or those contemplating adoption.