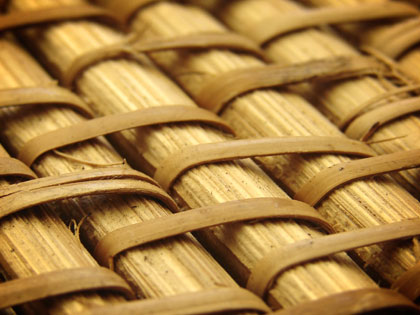 How to support wives of deployed military servicemen
North Coast Calvary Chapel, Carlsbad, Calif.
More than 160,000 U.S. soldiers spent the 2005 holiday season in Iraq—far from home and family. And that meant many military wives were forced to complete holiday tasks without their husbands' help, as well as celebrate the season alone or with their children.
Hoping to rejuvenate and encourage these women, North Coast Calvary Chapel in Carlsbad, Calif., located just 10 miles from the busiest military base in the country, Camp Pendleton, showered military wives with love through a child-free breakfast and "spa" gift baskets. You can show appreciation and love for your community's military wives any time of the year.
HOW TO DO IT:
1. Post invitations on a nearby military base for a late Saturday morning breakfast at your church. Let women know child care is provided and that all attendees will receive spa gift baskets. Also advertise the breakfast for the women in your church.
2. Seek donations. In the church bulletin, provide a list of items needed: large baskets (can be gently used), quality shampoo/conditioner, lotion, candles, bath/shower gel, lip gloss. Other fun items to include: chocolates, phone cards, stationery, coffee/tea.
3. Charge volunteer teams with specific responsibilities. One team gathers the items and assembles the baskets. Attach a connection card and a bow to each one. Other teams plan the menu, do the grocery shopping, prepare the food, set up and decorate tables, and organize childcare.
4. Host the breakfast. It can be as simple as coffee, juice, muffins, bagels and fresh fruit. Use icebreakers and ask your women's ministry leader or a lay leader to provide a brief inspirational talk. Allow time for fellowship and mingling.
5. Pass out the spa gift baskets after breakfast, have volunteers and encourage the military wives to return for worship and to call the number on the connection card if they need anything.
COST:
The baskets as well as the items can be donated. Cost of brunch depends on number of attendees; plan $5 per person.
RESULTS:
Although North Coast Calvary Chapel originally planned for 35 baskets, the overwhelming response yielded 55 baskets. About 30 military wives attended the brunch, and the rest of the baskets were hand-delivered to women on the base.
"We just really wanted to say thank you to these women who support the men serving our country day in and day out," says Jenna Anderson, the church's women's missions assistant. "This is a way we can love our community, letting them know that they're not alone. These women have a Christian support system just down the street."