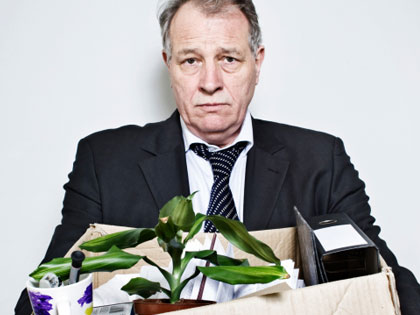 Try these six outreach ideas
The outreach initiative with the most potential to impact your community just might be a ministry to the unemployed. Tough economic times give you and your church a unique opportunity to come alongside and help those who feel hopeless and wounded. Consider ways to encourage, empower and offer the comfort of the Savior.
1. Pink slip care. Assemble practical care packages for the newly laid off—workers' rights laws for your state; recent help-wanted ads and links to online job opportunity postings; a grocery gift card; a directory of government services, mortgage renegotiation programs and local relief organizations; and a resume checklist. Encourage church members to give the packages to anyone they know who has just lost a job.
2. Career counsel. Recruit a human resources director or social services worker from your congregation or community, who is willing to spend a few Saturday mornings advising the unemployed on their rights and how to obtain government assistance. Advertise the free seminar online and in your local newspaper's want ads and on community bulletin boards. Make sure your church knows about it—the best advertising is word of mouth.
3. Job pool. At each worship service, ask church members to fill out a card indicating available jobs they know of or jobs they're seeking. Use your church website as well as local information boards at coin-operated laundry facilities, coffee shops and grocery stores to disperse the information to your community. (Tip: Delegate oversight of this ministry to an unemployed church member and compensate him or her—even if only a little—for the time.)
4. Coffee per diem. Secure permission to offer free, quality coffee and cookies outside state unemployment offices, temp agencies, etc. Take the encouragement a step further by printing a message of hope on napkins you pass out.
5. Weekly gathering. Reach out to the unemployed in both the church and your community through a weekly gathering at the church, a coffeehouse or other community hangout. Offer a time of sharing and, at the end, give people an opportunity to pray and be prayed for. Ask people to submit written prayer requests and let them know a team of people will be praying for them throughout the week.
6. Resume tune-ups. Host a free resume workshop at your church. Recruit or compensate local personnel directors, career counselors (and maybe even an English teacher!), etc., to give a brief resume dos and don'ts seminar, followed by some hands-on assistance for attendees.
Find more ways to serve your community »