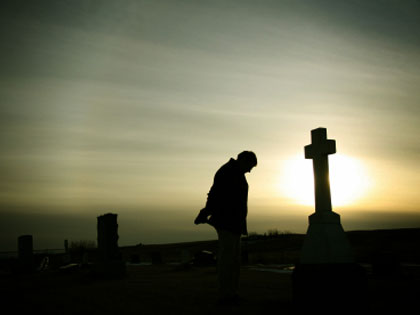 All Saints Day is is an observance in many churches commemorating those who have passed away.
More than 2.5 million Americans die each year. That means millions are hurting and mourning the loss of a loved one. Let them know your church not only recognizes their pain but offers support and encouragement by hosting a special All Saints Day remembrance service for the community.
1. Get the word out. Advertise the service on your website, Facebook page, outdoor sign, etc. Encourage your members to invite their neighbors. Consider printing postcards to pass out.
2. As people arrive and before they sit down, ask them to write the name of the person they've recently lost on a slip of paper.
3. During the service, offer a message of remembrance and reflection for those who have died. Then share God's plan for our future, and how we can move forward living in a way that honors Christ as well as the loved ones who are gone.
4. During a prayer, use the slips of paper to name the people who have passed away and pray for their families and friends.
5. As people leave, consider passing out small, potted rosemary plants—they symbolize remembrance and new life.
6. Provide information about your church's future events and ongoing ministries (i.e. grief ministry).