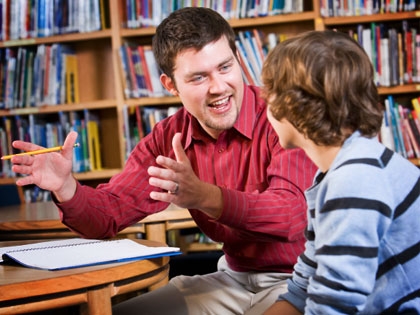 Help kids with their class work and reach out to tutors as well.
About 20 years ago, Church of the Covenant in Cleveland was searching for a new outreach ministry to undertake when a local teacher and churchgoer got wind of the plan and suggested a tutoring ministry. Now, each Saturday, Church of the Covenant opens its doors to nearly 100 students (first through 12th grades), 70 tutors and 20 volunteers from various backgrounds.
In the free, two-hour sessions, each student gets nearly undivided attention from one tutor. The church pays for all ancillary costs—snacks, supplies, field trips and even curriculum for proficiency exams, which Church of the Covenant donates to the whole school district. Occasionally, organizers bring in career speakers and plan special off-campus learning days.
"Since we accept volunteer tutors from all walks of life," says ministry coordinator and retired teacher Linda Wilson, "the church is able to serve the community on different levels—the students, whose grades improve, and the tutors, who are able to give back to the community."
Even with the ministry's hands-off approach to evangelism, several tutors have investigated and become active members of Church of the Covenant. And the church's college ministry is now actively ministering to college-aged tutors.