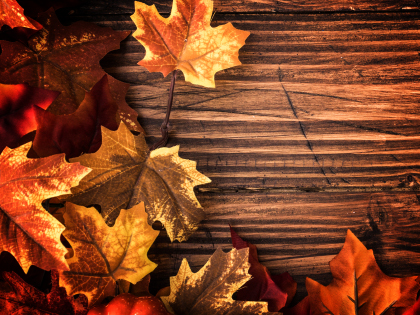 Start thinking now about back to church, back to school, back to small groups.
As summer ends, your community heads back to the daily swing. Leverage the season to bring people back to church, draw newcomers, build relationships with students, parents and local schools, and send small groups out into the larger community with purpose. We talked to churches for their creative and proven ideas to make an impact this fall.
Back to Church
Back to Church Month: Last year, First Baptist Church of Creedmoor, N.C., declared September "Back to Church Month," a time to follow up with one-time visitors or people who had fallen off the radar. The church, which usually sees a weekend attendance of 150 to 200, also encouraged churchgoers to invite their friends with "Fill the Seat Next to You Day," and Sunday school classes competed against one another to bring in the most visitors.
"It gives us a definitive point at which to follow up with visitors," says Youth Pastor David Richardson of the fall initiative. "At that time, our normal attendance was around 125. During Back to Church Month, we saw our Sunday school attendance increase from 110 to 140, and our youth group added 15 to 20 kids."
First Baptist plans to revisit Back to Church Month this year, leveraging the campaign to encourage participation in a large community outreach the church plans to host in October.
Back to Church Sunday (Sept. 21, 2014): In recent years, five churches in Mullins, S.C., (population 8,000) banded together for Back to Church Sunday, a "homecoming" initiative of sorts organized by Outreach Inc. [Outreach magazine's parent company] that works to empower church attendees to invite their unchurched or de-churched friends and family "back to church" and acclimate attendees to the practice of inviting people back throughout the year.
The southern churches ended the day with a Back to Church Rally at the local high school football field. "We had to set up extra chairs in the rear of the sanctuary," the Rev. Jason Brewer of Mullins Presbyterian Church wrote on the Back to Church Sunday Facebook page. "A lot of first-time visitors, as well as people we hadn't seen in a while, were there."
Community Life Sunday: To connect its 800 attendees to diverse ministries and missions, 'the shoreline' church in San Clemente, Calif., kicks off fall with Community Life Sunday. Attendees watch a video briefly highlighting ministry opportunities. From the pulpit, pastors seize the opportunity and encourage people to sign up that morning after the service.
The church's Connect ministry plays a key role in follow-up efforts, helping to introduce first- or second-time guests to 'the shoreline' and integrate more regular attendees into the life of the church. Connect features a dinner hosted at the pastor's home with church staff, followed by an introductory study and individual gift assessments—an effective segue to go from "just looking" to "completely involved" in just a few steps, says Community Life Pastor Seth Ebel.
Back to School
Principal One-on-One: This summer, meet one-on-one with a local school principal and ask how your church can help meet school needs. Bridge Building, a ministry of 200-attendee Forefront Church in Lakewood, Colo., meets quarterly with the principal of Bear Creek Elementary School to discuss the school's needs, how the church can support the school, and then reassess progress at year's end. Church teams have led various projects from gardening and recycling to meal preparation.
"It is basically a foot-washing for the school," says Bridge Building Director Michael Mele. "We've made inroads and built relationships there that would have otherwise seemed unlikely."
School Supplies Buy-down: Ask church attendees to help buy down the cost of school supplies for kids in an underresourced area. Community 4:12, a ministry initiative of Community Christian Church in Naperville, Ill., provides "school supplies with dignity" to students at a local elementary school, says Community 4:12 Director Kirsten Strand. Church attendees sponsor a teacher-selected student kit for $25 that students can then purchase for $5 to $7. All money raised is donated to the school.
"This is not about a rich, wealthy community coming in to save a low-income area," Strand stresses. "We all have something to share, contribute and learn; and we strive to work alongside our schools to help them achieve their own goals."
Student Mentoring: Recruit volunteers, including parents of kids involved, for after-school student mentoring and tutoring. Assign each student to a specific tutor and provide useful educational materials and tools. Ask each tutor to provide written summaries of each session. If possible, consider partnering with a parachurch organization like Kids Hope USA and even offering a small stipend to in-class parent volunteers in underresourced areas
Back to Small Groups
GroupLink: Each fall, The Summit Church of Durham, N.C., gears up for GroupLink, an initiative designed to launch new small groups and add to existing ones. The Summit hosts a large push to recruit small-group leaders in August, trains them and promotes GroupLink within the church. GroupLink day features a sermon on community, a casual, small-group meet and greet after the worship service, and the opportunity to peruse small-group study materials.
Small Groups Culture: Known nationwide for its effectiveness at connecting people to small groups (80 percent of the church's 7,000 attendees are plugged into 300 Growth Groups), North Coast Church in Vista, Calif., thrives on an entire culture of small groups. Groups meet three quarters of the year, then take the summer off. So when fall registration rolls around, people are ready to connect. For several consecutive weeks, North Coast shows videos illustrating the importance of being in a Growth Group; creates and passes out booklets with information on available groups (leaders, hosts, location and study subject); trains group leaders and hosts; and makes it easy to sign up for a group—either in person, online or by phone

Find more fall outreach ideas »