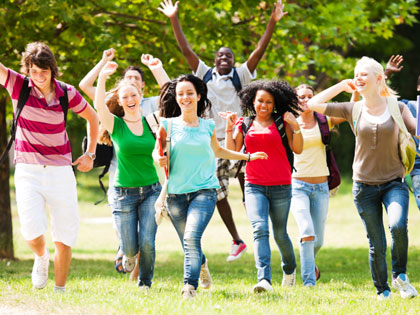 A localized version of the popular TV show helped a Pennsylvania church reach youth.
Looking for ways to attract and connect with more youth in your community? Try a localized version of the popular reality TV show The Amazing Race.
Genesis Church, formerly known as First Assembly of God, in Coraopolis, Penn., held a concert on a Friday night, at which the gospel was presented, to lead up to a Saturday race. The teen participants, about half of whom were not involved with the church's youth group, were divided into teams of four and then raced to and from 15 stops, where they sometimes faced challenging tasks. For example, they once had to melt an ice block inside of which the final instructions were frozen.
"It's a great way to give them an opportunity to do something fun, but at the same time, weave the gospel into everything we do," said Justin Driscoll, who was the youth pastor at the time. "We don't do it just to do the race. We do it because it's an opportunity to present the gospel one more time to kids who might not hear it throughout the rest of the year."

Find more children's outreach ideas »
Find more outreach event ideas »