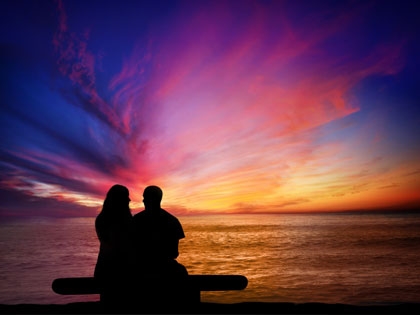 How one church uses this quarterly event to build healthy marriages
Every husband and wife wants an ideal marriage, yet few have one. After receiving continuous requests from church members to address the keys to successful marriages, Pastor Ted Lowe of North Point Community Church in Alpharetta, Ga., took action.
A few years ago, Lowe, director of the church's couples ministry, MarriedLife, launched MarriedLife Live, quarterly date nights to lead couples into a growing relationship with Jesus by drawing them together and offering tools for a healthy marriage. Couples get an evening out at the church to enjoy coffee and dessert, music, interaction with other couples and a relevant message about marital topics.
How to Do It:
Recruit volunteers. You'll need a team of people to help run pre-event ticket sales on Sundays; event marketing; setup and tear down; and coordination of food, music and activities.
Be relevant. The night should be something couples are excited to make time for. Research what music and topics will appeal to your guests. Keep the décor current and enlist a knowledgeable volunteer to coordinate the media. And don't forget to serve good coffee.
Make it "invitable." Announce the event during church services (not just in the bulletin) months in advance. E-mail invitations to church members, and include a link that enables them to send the "e-vite" to friends.
Time the event strategically. Consider the night of the week and potential conflicts such as community or sporting events and the school calendar.
Don't allow children. Inform couples that they must leave the kids at home. This frees them up to have dinner before the event at a nice restaurant, as well as enjoy a conversation sans kids on the way home.
Cost:
North Point charges $24 per couple. A portion of the cost goes to the food and décor, but most pays the band, vocalist, tech team and marketing expenses.
Results:
The church now averages nearly 1,500 couples for every MarriedLife Live event. Only about 40 percent of them are regular church attendees.
Takeaway:
"Something powerful happens when individuals stop looking to their spouse to meet their needs and start asking the question, How can I love my spouse more?" Lowe says. North Point is quick to recognize that a great marriage doesn't come easily or with one MarriedLife Live date night. Lowe says: "It takes daily effort, like anything else. Our passion is to see couples becoming intentional in having a great marriage on a continuing basis."