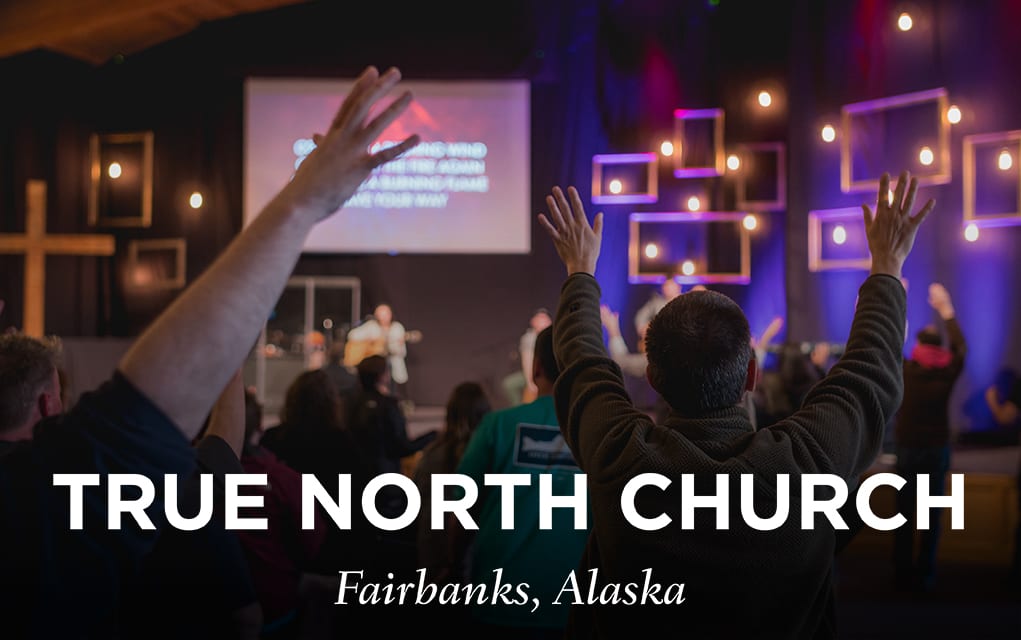 Alaska Church Grows as It Mirrors the Community
When Mark Zweifel became lead pastor of True North Church four years ago, he knew the Fairbanks, Alaska, church desperately needed an overhaul. Fewer than 90 people attended, and most fell into the 55-and-up category. This troubled the pastor since the average Fairbanks resident is about 30 years old.
"This church looked nothing like our community," Zweifel recalls. "We had to change everything. We had to change our worship and style of ministry."
But he couldn't completely alter True North without alienating the churchgoers who'd already made it their worship home, so he slowly began to integrate change to attract newcomers and breathe new life into a church clearly on the wane.
"It was a pretty dysfunctional church," he says.
He believed hiring the right staff could transform True North, so he made a children's pastor his first hire since he wanted to attract young families. Because Fairbanks is home to university students, the church partnered with Northwest University to form the True North School of Leadership, which allows students to apply coursework at local churches with the guidance of ministry leaders. And to better serve members of the armed forces at two area military bases, True North changed some ministries to make it easier for servicemen and women to participate. It also offers a ministry for young moms, many of whom are married to men in the military and need extra help as they raise children largely alone.
Despite these changes, the church didn't instantly attract scores of newcomers. Zweifel gave an altar call for three months, and no one answered it. But the dry spell ended before long. "People started getting saved and water baptized, and we kept encouraging people to bring friends," he says.
Among the newcomers who have made True North their church home is Cindy Morin. She first walked through its doors three and a half years ago, she says. Although she'd given her life to Christ before visiting True North, she says her struggle with heroin addiction over a 25-year period made her believe she wasn't forgivable. She recalls, "I had to learn grace."
The shame she felt about her struggle with addiction, which led to stints in jail, stopped her from studying the Word of God, she says. Her last time behind bars, however, Morin heard God tell her she was forgiven. The revelation made her determined to find a church after her release. Eventually, she came way to True North.
When she met Zweifel and his wife, Heidi, they made her feel welcome. "It didn't matter where you came from," she says. "They extended a hand. I had lost my father to cancer, and they made a personal call to us."
Morin will soon lead the church's new Living Free program in which participants pray and encourage each other to break unhealthy behavioral patterns controlling their lives, such as substance abuse, pornography addiction or anger-management problems.
Zweifel says the church takes a missionary approach to reach as many people as possible.
"There's just a deep-seated theological belief that people are lost, but they matter to God and so they matter to us," he says. "That comes through everything we do—our prayer, teams, outreach, our strategies."
As a spiritual leader of a church that's seen enormous change in just four years, Zweifel says he's leaned heavily on prayer, both for himself and his team. Every staff member, including Zweifel, has a personal prayer team. He says no one is smart enough to receive God's guidance and wisdom without prayer.
To Morin, the True North staff stands out as "anointed and gifted" with contagious joy.
"When they say, 'You're made new because of what Christ Jesus did,' they mean it," she says. "This church loves people. It doesn't matter what you've been through."
TRUE NORTH CHURCH
Fairbanks, Alaska
Lead Pastor: Mark Zweifel
Twitter: @TNChurchAK
Website: TrueNorthAK.org
Founded: 1944
Affiliation: Assemblies of God
Locations: 2
A 2018 OUTREACH 100 CHURCH
Attendance: 1,058
Growth in 2017: +420 (66%)
Fastest-Growing: 26