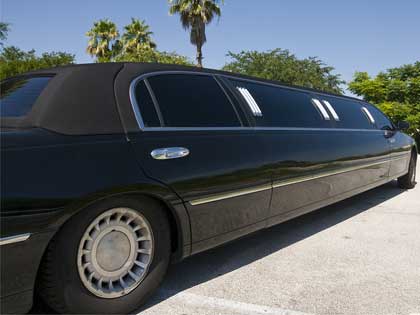 Church acquires a limo to bring homebound seniors to church in style
Gladys Weems, 89, had never ridden in a limousine in her life.
That changed one day nearly five years ago when the pastor at her Pollok,Texas, church decided that seniors, who make up about 25 percent of the church's average 650-person Sunday attendance, should be able to make it to services with a flourish.
The church—Clawson Assembly of God—bought a used limousine, and since then Senior Pastor Kevin Poage has had volunteers picking up elderly members of the congregation unable to drive to services.
"It was my first experience of riding in a limousine," says Weems, who taught Bible studies at the church for 50 years, stopping only after her 80th birthday. "Our pastor says, 'Some of those older ones who helped bring our church to where it's at, I think they ought to ride in the best.'"
Chris Mott, who oversees the limousine ministry, says four to six elderly ladies take the limo to services on Sunday morning, Sunday evening and Wednesday evening, besides special luncheons.
"It's pretty cool to see some of them when they pull up in a limo," Mott says. "They're pretty excited."
Both volunteers and riders enjoy the company the ride provides, he and Weems say.
"It means everything to me as far as going to church," Weems says. "I can't drive at night, and I really don't need to be driving any time. But I go all the time at night in the limousine—it has really been a blessing to me."