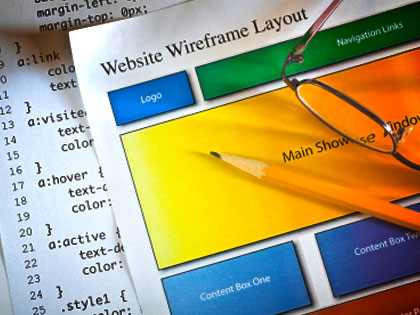 How to keep your church's website from becoming a time-management monster
Ministry websites are important but that doesn't mean they have to be complex. Here are five tips for keeping your church website from becoming a time-management monster.
1. Guard the essentials. If you have more than five things you think are essential,
rethink them—you have too many. Everything else can wait or just not get done (and be content with that).
2. Be intentional about what features you add. There are so many cool things to
add to your websites, but many of them are better handled elsewhere. For instance, instead of embedding Facebook, Twitter, and Google+ content on your site, just add icons for these services and let your users interact with you directly at these services' websites.
3. Reduce time-sensitive content that forces deadlines upon you. Instead of posting
pages for every sermon, use categories or some other method of grouping sermons that doesn't require writing a new page for every sermon upload. If you preach in series, you can do one page for the whole series (keep up when you change series).
4. Use an online shared calendar service. Instead of updating a page to keep your
events updated, consider embedding an online shared calendar, like Google Calendars. Make sure you give all event coordinators the ability to edit that calendar so you aren't doing it yourself. Consider using Google Calendars exclusively, so everyone is updating the same calendars.
5. Get some help. Even a relatively minor task (like changing a service time) can seem daunting when it is one more thing added to a long to-do list. Getting someone to help you manage your site can go a long way to keeping the site up to date.
—Herb Halstead, GeekRev.com
This article originally appeared in the September/October 2013 issue of Outreach magazine.