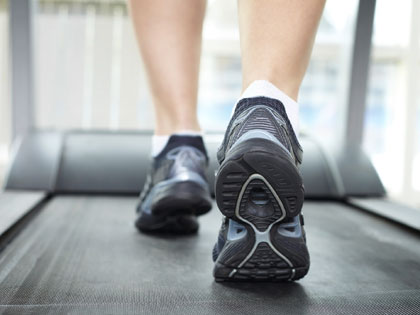 Partner with a local fitness club to bring worship services to people as they exercise.
Grace Community Church and Community of Hope, Clarksville First Church of the Nazarene in Clarksville, Tenn., partner with a local fitness club to bring a worship service every other week to people as they exercise.
In January 2012, Clarksville Athletic Club began hosting the service at 1 p.m. every other Sunday in its Cardio Cinema room, which is equipped with 24 cardio exercise machines and features a cinema screen and surround sound. Participants must book a machine in advance.
The idea was inspired by an Advent-season sermon by Kim Smith, senior pastor of Community of Hope. Clarksville Athletic Club co-owner Nathan Deer pondered Smith's exhortation that the greatest joy believers experience is when God uses their gifts to share God's love, but sometimes people overlook obvious opportunities to do so.
Three weeks later, Cardio Cinema Worship was born. Smith and Teaching Pastor Chad Rowland from Grace Community Church alternate months preaching in person at the 60-minute service, which includes worship music.
"My goal is to create a pastoral presence for those that want that," Smith says.
Cardio Cinema Worship is an extension of the athletic club's active community involvement and is not intended to increase a particular church's attendance or bring in new members for the club. People who aren't club members can attend the service for free.
One club patron's work schedule prevented him from attending typical Sunday morning church services, but thanks to the Cardio Cinema Worship partnership, he now considers the fitness club his church. Cheryl Berardo, retention director for the club and a Grace Community Church attendee, says the worship service at the club is a good option for people taking baby steps toward faith.
"This is a means to be introduced to the spiritual and physical aspects of church without any obligation," Berardo says.
Berardo has seen firsthand the unique worship service's impact on people who exit the service gleaming or in tears because the message touched them.
"I've gotten so many hugs when they're dripping with sweat," she says.
A version of this article originally appeared in the July/August 2012 issue of Outreach magazine.