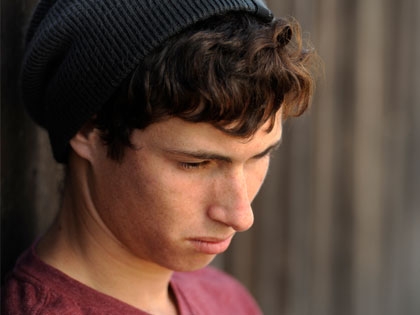 The youth version of the Celebrate Recovery program enables your church to give teens the support they need.
Give youth struggling with issues such as addiction, divorce, peer pressure, depression and abuse the support they need with a group that uses The Landing curriculum.
A teen version of the Celebrate Recovery program, The Landing equips churches to serve young people between the ages of 12 and 19 in a special way.
Abundant Life Church of God in Freehold, N.J., started a group that church leaders say tackles the deep hurts many adolescents face, provides a support group and shows teens they are not alone.
"Sometimes teenagers feel so lonely," says Jason Wheble, a youth pastor at Abundant Life who helps lead The Landing group. "This opens the doors for communication."
One 17-year-old girl was devastated and wracked with guilt when she found her father dead of a heart attack at their home three years ago. She was the only one home at the time and questioned whether she could have found a way to save him, she says.
Thanks to The Landing group at Abundant Life, she's largely let go of her remorse.
"I felt lost, but The Landing is helping me find myself," she says.
The program is designed to help Christians like the 17-year-old girl and non-Christians alike, Wheble says, noting about half of the 20 teens who come regularly to the weekly meetings do not attend the church. Abundant Life hangs fliers in local businesses and uses word-of-mouth to let non-Christians know about the group, Wheble says.
The two-hour sessions include ice-breaker games, worship songs and a lesson on topics like denial, introspection, helplessness, hope and giving God control. The meetings usually end with small group discussions divided by gender.
"In the beginning weeks, it was like pulling teeth to get them to answer the questions, but the last couple of weeks, they have been sharing," he says. "It's created a safe environment for them."
A version of this article originally appeared in the September/October 2011 issue of Outreach magazine.