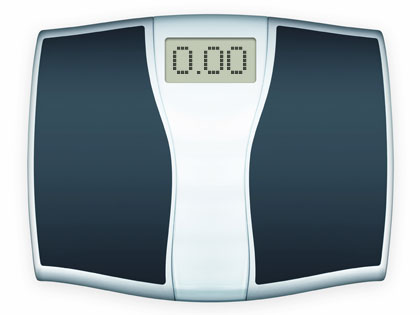 Connect with people in your community who are seeking help to become healthier.
Their reasons may vary, but many people in your community want to lose weight and are looking for help. Fill the void by starting a faith-based, weight-loss support group at your church.
For Shannon Nolan, it took two years to lose 180 pounds, but only a moment to accept Christ's love.
"There was a feeling of warmth from head to toe," she says of the moment in 2008 when her weight-loss mentor, Dr. Nick Yphantides, led her to Christ.
In 2004 the loss of Nolan's mother due to "complications from morbid obesity," followed by the death of her father in 2005, devastated her. Nolan turned to food for comfort and soon weighed more than 400 pounds.
In September 2005, a colleague handed her My Big Fat Greek Diet, a book by Yphantides, an Escondido, Calif., doctor and consulting chief medical officer for San Diego County. The woman suggested Nolan might want to join the doctor's Health Stewards support group at Emmanuel Faith Community Church in Escondido.
Having been morbidly obese himself, Yphantides had embarked on what he calls a "radical sabbatical" weight-loss journey in 2001. He lost more than 200 pounds and was inspired to help others with similar struggles. (A person is considered morbidly obese if he or she weighs at least 100 pounds more than the ideal weight for his or her height, or if he or she has a body mass index of 40 or more. A healthy-weight body mass index is 18.5 to 24.9.)
In 2005, Emmanuel Faith embraced the idea of the Health Stewards program, providing the place and materials for Yphantides' vision. Associate Pastor Scott Smith says the church leadership had "no expectations" and just waited to see what God might do.
Four years later, more than 200 people have joined the group, and most of them are not churchgoers. Yphantides describes the free classes, which primarily address the underlying reasons for overeating, as having the "fragrance of Christ."
Meanwhile, Nolan is forever grateful for the weight she lost, but even more so for what she gained. The self-described "infant" in the faith calls her growing relationship with Christ her own "little cocoon of awesome."
Faith-Based, Weight-Loss Resources:
A version of this article originally appeared in the March/April 2010 issue of Outreach magazine.