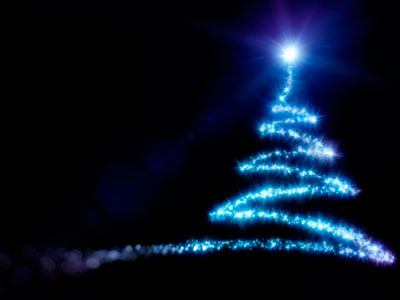 Sometimes it's the simple, practical ideas that make the memorable outreach impact. Try these …
1. Stuffed stockings. Take a cue from Open Air Ministries Philadelphia and partner with other local churches to distribute overflowing stockings to low-income families in your area.
Each year, Open Air invites elementary students the church normally reaches—as well as other families in nearby low-income neighborhoods—to attend Christmas stocking outreach. Last December, nearly 40 churches contributed 2,500 stockings stuffed with toys, candy and children's Bibles, and volunteered at nine inner-city locations.
"The stocking outreach is a great foot in the door to the community," says Joe Toy Jr., evangelist and Open Air's founder. "It gives us a way to meet our neighbors and then discover what other needs they have so that our ministry can enter their homes and become part of their lives."
 Through the Christmas stocking outreach, Open Air has grown its ministry to elementary students, bulked attendance at area church plants and fostered relationships with several urban and suburban churches.
2. Christmas tree giveaways. Work with a local Christmas tree lot and school to buy and deliver free Christmas trees. Ask the school and your church to recommend families to receive the trees and a decoration box, including lights, ornaments and a tree topper.
3. Christmas on a Budget. Host a communitywide event called Christmas on a Budget. Feature money-saving tips, creative do-it-yourself gift solutions (Warning: don't turn the event into a commercial for products) and a financial expert who can answer questions about credit card debt. Ask a family who stopped exorbitant Christmas spending to talk about the experience, how they approached it and what they learned.
4. Global Christmas. Defeat the Christmas spirit of consumerism and host a gift fair, featuring presents you can give to various families and communities in need—locally and abroad. Every Christmas, The Shoreline Church of San Clemente, Calif., hosts "Shops at the Shoreline," featuring a shopping catalog and booths from ministries around the world.
The church coordinates efforts with global ministries to prepare the catalog, asking how they can partner with them for the holiday season. More than 20 ministries were represented in 2008. Shoppers can purchase everything from a cow for a family in a Third World country to gifts for local Birth Choice centers.
Each year, The Shoreline raises several thousand dollars to support global ministries.
5. Airport shuttle. Airport parking fees can sometimes amount to as much as $100. Offer holiday travelers free shuttle service to and from the airport. Ask families to sign up in advance and enlist a coordinator to track reservations and pickups.
6. Christmas camp. Offer free childcare to your community on Friday and Saturday nights—prime times for company Christmas parties and holiday shopping. Organize a crafts station where children can create homemade gifts for their families and friends.
7. The joy of Christmas. Help families stretch their holiday dollars by providing food baskets and children's gifts. For 14 years, St. John's Episcopal of Wake Forest, N.C., has served families in need with its Joy of Christmas packages.
In September, the church provides school guidance counselors registration forms to distribute to families perceived to be in need. The families are encouraged to complete the forms and return them to the church. St. John's members and guests then coordinate to provide and deliver Christmas gifts for each child in the family, a holiday meal, grocery store gift cards and pantry items.
"Some of these families have a tough time making ends meet or are unable to purchase gifts for all their children," says coordinator Carolyn Stoklas. "Through this ministry, families who would otherwise be stretched with hardships during Christmas find blessings instead."
8. Fido-sitting. Encourage people in your church to offer free pet- and house-sitting services to their traveling neighbors.
9. Holiday taxi. Provide Christmas and New Year's shuttles to those returning from holiday parties. Distribute fliers at area clubs and other party venues and encourage organizers and bar tenders to send a text message when a ride is needed.
10. Free firewood. Help cut utility costs and secure permission to give away cords of firewood outside local grocery and home stores, as well as Christmas tree lots.
11. Mall Christmas. Rent out space at your local mall and host your own Christmas shopper outreach with free gifts, fun activities and free holiday portraits. Encourage shoppers to use the photos as inexpensive Christmas gifts for relatives or as Christmas cards. Set up tables and chairs for a relaxing environment and invite guests to attend your Christmas services.
Vineyard Christian Church of Flushing, N.Y., was previously near a heavily trafficked mall, so the church rented out mall space one Saturday in December for a concert and other holiday entertainment. Gradually, a crowd gathered to listen to the music, watch a short drama and sign up for a raffle for Christmas gifts. The church also offered free coffee and tea, free holiday portraits and children's activities.
The raffles and photos were, by far, the most popular attractions, says Community Outreach Coordinator Jordan Chao-tao Wu. As a result of the mall festivities, a few guests that day attended Vineyard Christian's Christmas services.
12. Packages for the troops. Contact the United Service Organizations to send packages to troops serving overseas. Fill each package with necessities and comforts from home: cards and letters of thanks, phone cards and a Bible.
Find more Christmas outreach ideas »
Find more winter outreach ideas »