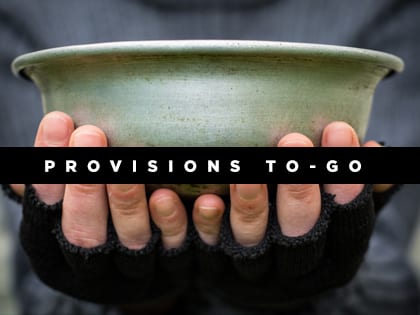 Glenvar Baptist Church finds a way to involve youth in assisting local struggling families.
The Church: Glenvar Baptist Church in Salem, Virginia
The Challenge: Finding a way to involve youth in assisting local struggling families.
One Big Idea: Inviting the community to dinner and having young people deliver meals to the needy
When Glenvar Baptist Church in Salem, Virginia, started inviting the community to its weekly Wednesday dinners and delivering to-go meals to the hungry, it not only grew attendance at Wednesday night services from just a few dozen people to nearly 80, it also provided a way to train the church's youth in ministry.
According to Pastor Matt King, Glenvar Baptist is a multigenerational congregation in a rural community where many area families struggle financially.
"Our job is to serve this community," he says. "We wanted to do that to the best of our ability, and one way was to feed those who were hungry."
When Glenvar launched the project in 2015, long-time church member Randy Scaggs, a local restaurateur, donated meals that have included pulled pork, baked chicken or spaghetti along with vegetables and dessert.
On a typical Wednesday, church members and visitors eat together at 5:30 p.m. in the fellowship hall. By 6 p.m., congregants start assembling the to-go boxes. The church's youth group, along with other members, then take the meals to elderly shut-ins and needy families. Most weeks they deliver around 40 meals, Scaggs says.
Kelsey Sledd, 16, says she enjoys delivering meals, noting one elderly church member "always looks forward to it and seeing the kids and is so happy."
She also understands the importance of reaching out and ministering to people who don't attend her church. "They see that we are just normal people who want to help."
Scaggs says the adults involved in the outreach often encourage the younger volunteers to engage with and invite these people to church.
King says getting teens involved has been important and points to studies showing that congregants involved in ministry report having more fulfilling worship experiences.
"If that's true of adults," King says, "why wouldn't it be true of young people as well?"
Find more youth outreach ideas »
GLENVAR BAPTIST CHURCH
Salem, Virginia
Facebook.com/pg/GlenvarBaptist