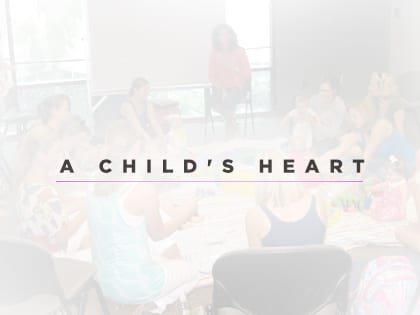 La Cañada Presbyterian Church offers 15 classes for parents of children from birth through age 18.
"When you become a parent, no matter how many resources you have, it puts you at ground zero," says Anne Sorensen Bierling, program director for La Cañada Presbyterian Church's (LCPC) parent education program. "As you journey through parenting, you realize you can't do it by yourself."
The goal of the program, based in La Cañada, California, is to come alongside parents and help them shepherd their children. According to Sorensen Bierling, their offerings include 15 classes for parents of children from birth through age 18. The program began when a state proposition threatened to cut funding for public parenting education. A concerned teacher went to the church to create a similar program, which would have a Christian component.
LCPC Parent Ed gives children the opportunity to spend one-on-one time with Mom or Dad while offering parents guidance in semester-long classes led by teachers trained in child development, family counseling and education. Nanette Brown, who teaches the infants and toddler classes, was a student in the program for 11 years before she became a teacher.
"The program offers tons of services, like parenting insight on developmental stages, a community of peers, lots of encouragement, and a place to be real and belong without judgment," she says.
Approximately 400 people attend the weekly classes. "The majority don't have a church affiliation. This program is the church's biggest outreach beacon," says Sorensen Bierling, adding that while the Presbyterian Church sponsors the program, the staff is ecumenical.
Classes are $15 each with scholarships and payment plans available. Word-of-mouth advertising has worked best, although Sorensen Bierling has run a few ads, put up posters and created shopping bags with the LCPC logo.
"We work hard to send the message that we are real moms and dads with real kids and real marriages. The perfect family doesn't exist, but we can strive to improve," she says. "Our goal is to help families thrive—as well as touch them with the powerful love of Jesus—and both goals have been effectively met over [our] 38-year legacy."
Find more children's outreach ideas »
LA CAÑADA PRESBYTERIAN CHURCH
La Cañada, California
LaCanadaPC.org