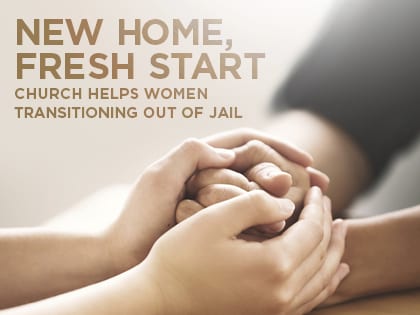 Maranatha Free Baptist Church in South Carolina provides rehabilitative housing for women in transition.
One resident of the Angels Charge transitional home for female ex-cons had been on drugs since age 14. Her scrapes with the law repeatedly landed her in jail, and she lacked a supportive family.
"She did not trust or believe in God," says Nannie Jefferies, executive director of Angels Charge ministry, based in Spartanburg County, South Carolina. "Now, this young lady has given her life to Christ."
She found work, saved her money and began the process of retrieving her child from foster care.
She represents one of the many success stories Jefferies has seen since starting Angels Charge in January 2014. Jefferies serves as pastor of Maranatha Free Baptist Church and routinely visited the incarcerated children of church members.
"They would get out of jail and come back to jail," Jefferies said. "It was a vicious circle depleting them of value and self-love."
When Jefferies asked what it would take for them not to return to jail, many said they needed a place other than home to go to after release to avoid the negative influences—drugs, violence, prostitution—that led to their arrests.
So, Jefferies researched transitional housing programs and launched Angels Charge after a community member gifted her a house. By October 2014, the ministry had received an additional home. About 12 women live in each house, where they learn to pay bills, budget and find work.
"We've seen women transition out of addiction, theft, prostitution," Jefferies says. "Now they're doing something that's legal."
Residents don't have to be Christians but must agree to several rules. They have a curfew, must earn a GED certificate if they didn't finish high school and must consent to drug testing.
The program has succeeded because she "meets the women where they are," Jefferies says. "You can't be judgmental. You can't be condescending. You have to be passionate and have compassion."