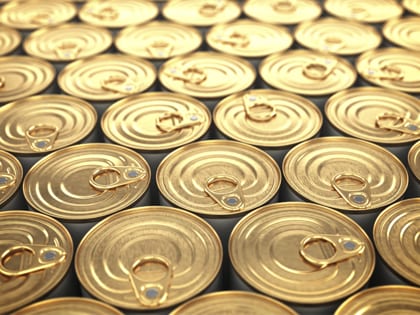 Bethany United Methodist Church in Enid, Okla., Is a Tiny Church Feeding Over 2,000 People Monthly
As Shepherd's Cupboard Co-Director Mike Phelan loaded groceries into a well-dressed woman's brand new car, he couldn't help but think: Why does she need free food?
"It was starting to upset me," he says.
Then Phelan learned that the woman's husband lost his job after buying the car. The family had no food. "It really blew me away," he says.
Whatever the circumstances, people have been turning to Shepherd's Cupboard for assistance for over a decade.
Bethany United Methodist Church in Enid, Okla., with about 35 congregants, feeds around 2,200 people with roughly 20,000 pounds of food—per month.
"I just stood there in amazement," Bethany's Rev. Kim Giles says of first seeing the process.
About 16 years ago, Bethany women, bothered by community need, fed 12 families monthly. The ministry mushroomed into Oklahoma's third-largest food pantry. "This is a huge operation for our little bitty church," Giles says.
Locals relying on first-of-the-month checks pick up food every third and fourth Tuesday. Most—about 75 percent—are older or disabled, according to Giles. They report income, but aren't screened due to the work involved.
"We have a lot of grandparents raising grandkids, and they can't afford to buy groceries for all these kids," Phelan says.
Volunteers first unload groceries bought from a food bank to the church's basement and large freezer. Other helpers roll carts of food to recipients' cars while still others make lunch for volunteers. Such help and unsolicited funding continually pour in.
"We have never had a fundraiser—ever," Phelan says.
"It has just worked out," Giles says. "It's just a God thing."