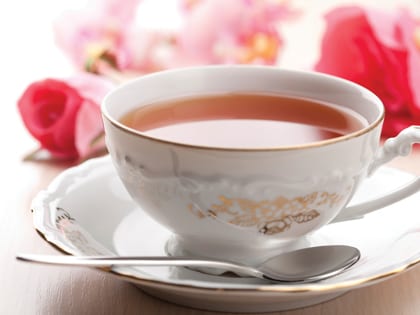 Senior at Leisure World Assembly of God in California Leads the Way Extending Compassion and Friendship to Peers
Leona San Severeino, 73, knows firsthand how isolated retirees can feel.
"I know how horrible that feeling was," says San Severeino, a member of Leisure World Assembly of God church in Seal Beach, Calif. "When my husband was sick, we spent a lot of time in the house."
San Severeino's husband has since died, but two years ago she began visiting her neighbors in the Leisure World senior living complex to have tea with them. The move launched the Assembly of God tea ministry.
"There are a lot of shut-ins, people who can't make it to church and are just so lonely," says San Severeino, a Cape Cod, Mass., transplant who made Leisure World her full-time residence two years ago.
Weekly, she not only visits residents who've lost spouses but also residents suffering from grave illnesses. San Severeino has visited 100 residents, roughly the same number who attends Leisure World Assembly of God on an average Sunday.
For the visits, San Severeino transports cookies, bone china and other tea party accoutrements via golf cart. John Heide, senior pastor of Leisure World Assembly of God, says that San Severeino has a knack for baking and cooking, which serves her tea parties well.
"The people, of course, are thrilled to have someone take an interest in them," Heide says. "She does have an opportunity to pray with them, so there's always spiritual encouragement."
As for tea party conversation, San Severeino says, "I talk to them about whatever they want—I talk to them about the Lord."
She reports that the residents come from all denominations and some have no religious affiliation.
"They tell me how hard it is," San Severeino says. "I encourage them and tell them that we all go through trials in life, but God's always there to help us. It really cheers them up."