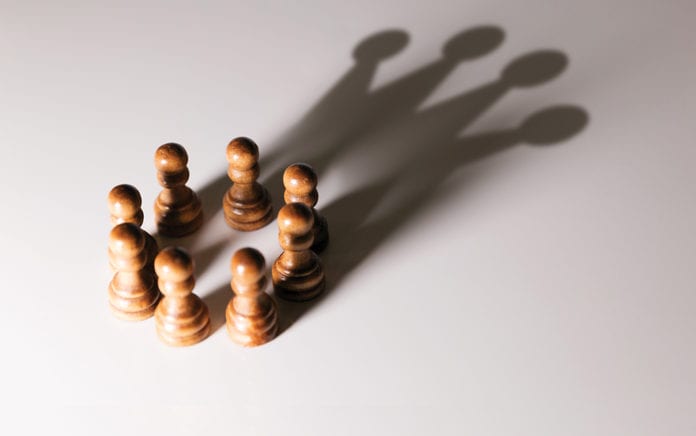 Leverage your advantages to reach your community.
I had the joy of serving in a small church restart while in seminary and through the first few years of my full-time ministry. New Hope Church was a group of around 100 Jesus followers meeting in the cafeteria of a local middle school. They had a passion to reach out with the love and message of the Savior.
Some years later I was called as the lead pastor of a country church outside Grand Rapids, Michigan. Though the church was comprised of around 200 people, they functioned like a church of less than 100 since three extended families made up over half the congregation. I fell in love with this committed and caring gathering of believers.
I love small churches. I have the privilege of working with thousands of pastors who lead churches of a dozen, 50, 100 or 200 followers of Jesus. Each of these congregations is unique, with its own story, strengths and challenges; but all of them have amazing potential for expanding the work of God's kingdom and reaching people who need to know that God loves them.
The first small church I served has closed its doors and concluded its ministry. This church has left a beautiful legacy on the lives of many people, including me. The second has grown to be a regional church that has seen hundreds of people come to faith in Jesus. This church is still thriving, giving witness to Jesus and touching lives.
Here are three lessons I learned from both churches that I believe will encourage and help small church leaders in a wide variety of settings.
1. Reaching a Tipping Point
Changing the culture of a church can be difficult and take a long time. But, in a smaller church, you can reach a tipping point with some strategic training and targeted mentoring. A fairly small group can infuse an evangelistic vision and culture in a church. For example, in a church of 50 people, a dozen folks who are on the same page and seeking the same vision can change the culture. A church of 90 needs only 15 to 20 key people to be ignited for the gospel to start moving the whole church outward.
If you are in a church with less than 100 people (and most churches are), you can target a small core group of people who believe the Bible and have the heart of Jesus. Start with your board and some strategic influencers. Begin to infuse the four key elements needed to move a church from being inwardly to outwardly focused: inspiration, accountability, learning and planning. Impart these four essentials every 30 days, do it relentlessly and commit to continue until Jesus returns or you go to see him. You can find a free six-year curriculum (in both English and Spanish) on the Organic Outreach International website: OrganicOutreach.com (Go to the resources tab, click on Organic Influence Team Resources then on OIT Agendas Year 1.). The resources are intuitive and easy to use.
Here is one of the beautiful things about a small church. To reach a tipping point and start an outreach movement, a relatively small group can propel your church into new places of faithfulness, gospel impact and world change. Remember, Jesus launched his movement with a small group. When I served a small church in West Michigan, it took us about 18 months of relentless infusion of outreach into key influencers to reach that tipping point. That congregation is still consumed with a passion for the lost in their community, and people come to faith in Jesus regularly in that congregation. When the heartbeat of Jesus beats in a local church, things change and the gospel is unleashed.
2. I Am Noticed, Loved and Missed
Every one of us needs to be needed and longs to be noticed. In a world that is becoming more digitally connected but less intimate, the human heart wants deeply to belong. In a small church, every person is seen, noticed and hopefully loved.
Don't get me wrong—I see lots of value in a larger church, but one of the weaknesses is that lots of people can come and go and not be noticed or missed. When a Christian is not present in worship or engaged in the life of a church for months and no one notices, this can send the wrong message: I am not important.
In a small church, this rarely happens. When every person is noticed, they have a sense of being important. When someone does not show up and a couple of people call or text them later that day, that human connection says, "You matter." When every person is needed or the work of the church won't get done, everybody has a sense that their contribution is essential.
Small churches can leverage this life-on-life connection. Pastors, board members and attendees of small churches do well to let other people know they are missed when they can't make it to a small group, potluck, service day or worship service. Most people don't feel bad or guilty when someone says, "We missed you." They feel loved and important. If you are part of a small church, make sure no one can ever say, "I was not at church for three weeks and no one even noticed."
3. A Belonging Before Believing Culture
One of the greatest things people need is a sense of home, family, belonging. Those who are still far from Jesus and searching for something more often need to be welcomed into the church and embraced before they take that final step of faith. They need to be accepted, loved, valued and embraced as part of the church community, even if they do not yet understand what we believe. They need to be loved by God's people on their way to loving the Savior.
Small churches are uniquely prepared to create this kind of atmosphere. Christian congregations dot our communities that are loving, gracious, caring families. There are also people all around our communities who are lonely, yearning for belonging and seeking a place where they will be embraced. The Divine Matchmaker wants to connect these people to a small church like yours. God is looking for churches that will open their hearts, arms and lives to these people.
We need to take a posture of inviting people to come just as they are. Let's not place our doctrinal standards, dress codes, lifestyle criteria or any other obstacle in the way of these people. Let's invite them to belong to the family of the church as they move toward being part of the family of God through faith in Jesus.
Yes, this will be messy. Of course, you will need to use wisdom and set boundaries. Our church does not have nonbelievers teach children's classes, for obvious reasons. In the second small church I served, I watched a young couple with two little girls become part of the church family for over three years before they placed their faith in Jesus. The two little girls embraced the Savior first. Then mom, and finally dad. But, the dad was a helper in the youth group the whole time he was walking toward Jesus. He was not teaching the Bible, but he was part of the community.
Every church has strengths, but small churches have some distinct advantages when it comes to outreach. I would encourage you to leverage this with passion and diligence as you reach your community with the grace, love and good news of Jesus.