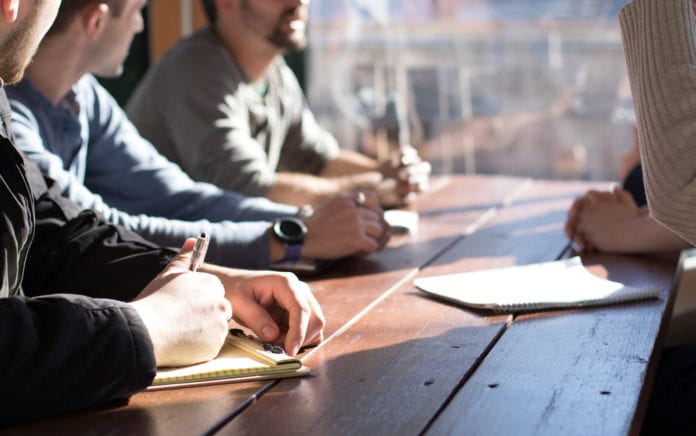 You can have the best message ever, but if you're not communicating it well, what does it matter?
Pastors have many responsibilities, but one of the most important priorities for church leaders should be communication. After all, "preaching the gospel" is a primary task, and if your message isn't being heard or making an impact, then what's the point? Certainly there are many concerns for pastors today, but engaging the local community, expanding your message and communicating the message of Christ should be top level priorities when it comes to local church ministry.
With that in mind, here's five key decisions that if I were a pastor, would be on my priority list:
1. Learn how to lead creative people. You may be leading a very small church, but as you grow, you need to surround yourself with creative people. In a world where capturing people's attention is incredibly important, a great creative team will help you grow. You can't do everything yourself, so surround yourself with a team who can help.
2. Your church website should be primarily focused on potential visitors. From my experience, virtually 100% of new visitors will check you out online before they visit. So why is your website so lame? Let me be clear: your website isn't for church members—they already show up and know about the Christmas event, the youth concert or when services start. So if the vast majority of potential visitors use your website to decide whether or not to visit, it should be one of the most amazing things your church does. Make it incredibly easy on your site for a new visitor to find out who you are, where you are, what time your services begin and why they should visit.
3. Understand that your Sunday message is the point of the spear for everything you communicate all week. One of the biggest challenges I find in churches is that the pastor preaches a message in the pulpit, but then the church's social media tells a different message, the website tells another message and the email blasts or print pieces tell still another message. Never forget this: Whatever theme the pastor is preaching on should be reflected in every communication platform of the church. Redundancy builds trust and drives the message in deep. When you aim all your communication guns in one direction it makes a huge impact, so get everyone on the same team, and get them following the lead of the pastor.
4. Create a research and development lab in your church. An R&D lab is about trying new ideas, experimenting, failing and learning from failure. If we're going to make an impact in today's changing, disruptive culture, we need the courage and support to push the envelope. Fail fast, so you can get back on the right track. For instance, at any given moment you should have multiple website designs in progress, experiment with video and social media, and try new print ideas. You never know what will create a breakthrough until you give it a shot so start encouraging your team to worry less about failure and more about creative thinking.
5. Be ruthless in positioning a team around you. I can't express how much a creative team can amplify your message and ministry. The problem is, most churches put very little effort into selecting the members of that team. Hire slow and fire fast. Remember that the stakes are high, and to maximize your calling and ministry, you need the best people in the right positions. Stop trying to scrimp and save a few bucks, and stretch to find the right people. You won't regret it.
None of this is meant to minimize the importance of preaching the gospel message, service to the community or discipling believers. However, none of that will happen if you can't communicate your message.
This article originally appeared on PhilCooke.com.