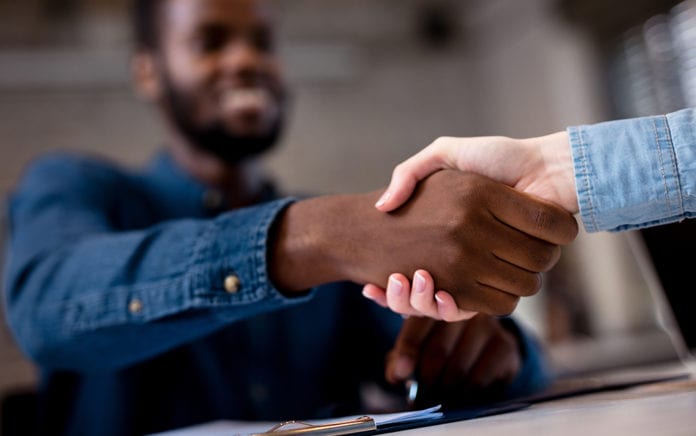 A significant number of churches have never invited a vocational evangelist to speak. Why not?
"And He gave some to be apostles, some prophets, some evangelists, and some pastors and teachers …" —Ephesians 4:11
An evangelist proclaims the gospel of Jesus Christ to unbelievers. While the commission for this was given to the whole church, and every Christian is charged with spreading the Word, some are called specifically for this purpose. Presumably, those called are specially gifted for the task.
For me personally, the names that come to mind include Angel Martinez, Eddie Martin, Homer Martinez, Vance Havner, J. Harold Smith and E.J. Daniels. Billy Graham and his colleagues Grady Wilson, George Beverly Shea, Cliff Barrows. Mordecai Ham, Billy Sunday, Dwight L. Moody, R.A. Torrey, George Whitefield. Roy Fish, Jim Ponder and Joe Atkinson, Bob Harrington, Gray Allison and John R. Rice. Billy Smith, Richard Hogue, Wayne Bristow.
I suppose there was a "golden age of evangelism," at least in our Southern Baptist Convention, when most churches scheduled annual revivals or evangelistic meetings and brought in a well-known evangelist. If so, the sun has set on that day. In our denomination, fewer and fewer churches schedule these meetings and the typical full-time evangelist has a hard time filling his calendar with meetings, and then has a difficult time making a living from the offerings these meetings bring in.
Why are pastors not scheduling vocational evangelists for meetings in their churches?
I tossed out that question on Facebook. Answers flooded in. Many pastors were only too happy to say why they were not inviting these preachers into their churches. (Forty-eight hours later, that question has received two hundred responses.)
John said: 1) A lack of trust in evangelists they've not heard personally. 2) Lack of interest in evangelism. 3) Fear over what might happen during a revival. 4) The best preachers may be unavailable. 5) Feeling that people are drawn in by the entertainment aspect and not by the power of the Word itself.
Robby said: 1) An arrogant spirit in evangelists; 2) Obnoxious merchandising of the products they're selling (books, CDs, trips). 3) Insubordination to the pastors.
Doug said: 1) Self-promotion and 2) High-pressure tactics.
David said: 1) Pastors don't schedule evangelists because they do not believe their people will come to the meeting. 2) Pride. Don't want a better preacher than themselves. 3) History: Bad experience with guest evangelists being rude, arrogant or scolding the people. 4) Promoting self–books, holy land tours, etc. 5) Complaining about the offering. 6) Being critical of the church, pastors, etc. 7) Boasting of their accomplishments. 8) Pastors who may want to invite an evangelist but not know how to adequately prepare the church to make best use of the week. 9) Pastors not taking advantage of resources to make the meeting effective. 10) Inexperience. Never had a revival with an evangelist, so are reluctant to try.
Those were fairly representative, and there's little need to add to the list.
MY STORY AND A FEW CONCLUSIONS
My Story
I came to know the Lord in a two-week long revival in July 1951, when I was eleven years old. Almost exactly ten years later, it was in the second week of another two-week long revival when God chose to call me into the ministry. So, I am a product of church revivals. (Note: Please don't get hung up on the nomenclature. Some make a big deal out of saying these are evangelistic meetings to reach the lost, whereas a revival is to revive the saved. In my experience both things happen no matter what you call the gathering.)
In my pastoral ministry, I loved revivals—whether I was the preacher or the host pastor. We had Evangelist Don Womack of Memphis in my first meeting after graduating from seminary. He was followed by James Denton Watson, Ted Whitchen, Dr. Bob Gray and Bill Burkett. In the following years, we had Gray Allison, Huber Drumright, Billy Smith, Paul Brooks, Paige Patterson, Jim Ponder, Bill Glass and Jim Wilson. (Have probably left out a few.) My doctorate from New Orleans Baptist Theological Seminary is in evangelism. For three years I served FBC of Jackson, Mississippi, (my present church) as minister of evangelism. I have conducted literally hundreds of programs to train God's people in sharing their faith. Every time I had an evangelist for a revival, I would take him visiting in order to hear how he shared the gospel so I could learn to do it better.
A Few Thoughts
1. The failure of our pastors to invite vocational evangelists today is only the symptom. The problem is a cold-heartedness toward reaching the lost.
All you have to do to check this out is to consider how few churches have any kind of outreach program. Fewer and fewer pastors are scheduling training for their people to learn how to share their faith. How many have weekly visitation programs? How many churches make a concerted effort to contact personally those who visit their services on Sunday? How many do door-to-door evangelism on one type or the other?
All one has to do is look at the declining numbers of baptisms in our denomination to see where this trend is headed.
2. We have too-narrowly defined the biblical role of evangelist. These days in our denomination, an evangelist waits by the phone for a pastor to invite him for a meeting in his church. That is surely one aspect of the evangelist's calling, but it's only one. If the calling is to share the gospel with unbelievers, a better understanding of the evangelist's role might be that of a missionary—someone who takes the gospel into new and virgin territories. An evangelist needs to be an apologist, one who specializes in answering the questions and objections of outsiders about the message of Jesus Christ.
To be fair, I am well aware that evangelists like Gary Bowlin of McComb, Mississippi, devote several weeks each year to mission trips into Ukraine and other countries where they share the gospel with thousands. And this is great. (No doubt, such evangelists depend on the offerings of God's people so they are able to do this.)
3. The lamest excuse on the planet is when pastors say, "We don't have revivals any more because my people will not support them." Here's what I found: When I scheduled a mediocre preacher, the people let me know in a heartbeat I was wasting their time. And I could not blame them. But that was no reason to discontinue having the meetings. It simply called for some extra effort on my part …
• To find the best preachers possible, even if I had to schedule them two years in advance.
• To develop creative ways to involve the congregation and get the word out in the community. "Come to our Revival" signs almost never worked. Even when we had the great Dr. Adrian Rogers for a revival, he asked me not to call it a "revival." He said, "People will expect me to pack the building out and get hundreds of people saved just because I'm me." (He had learned this through sad experience.) "So, let's call it a city-wide Bible study. We'll do the same thing as in a revival, but it'll take the pressure off." And we had a great meeting.
• In some cases, I lined up a few faithful church members with deep pockets to help make sure the offering for the guest would be sufficient. That took the pressure off me to promote a "worthy offering for our guest." To our shame, we pastors have earned the reputation as bleeding turnips to get the last drop of blood, i.e., money, from those in the pew. There are ways around this, and faithful pastors must find it.
4. Ask the Father. As you the pastor pray over it, pull a few of the most faithful prayer warriors into your circle and lay the burden on them to pray also.
Always remember that when you pray for something, you must be willing to wait on the Lord for the answer. So, pray and keep praying. Get together once in a while to see if anyone has received an answer from the Father.
Don't be afraid to take a risk. Faith always involves risks.
5. I suggest that pastors assemble a small team (no more than half a dozen) and share his burden that the church schedule such a revival meeting (no matter what you call it) with an evangelist who is well known and highly respected, and find ways to make it work best for your people. This might involve daytime meetings, dinner or breakfast get-togethers, noon-time gatherings in a downtown location with very brief testimonies and sermons, or even—like college groups do sometimes—a late-night meeting. Be creative.
What would work here?
What would your people respond to?
6. A Facebook friend said the Pulaski Baptist Association (Missouri?) developed a plan for full-time evangelists to travel there and preach for a couple of days, with local people invited to attend. The association puts them up overnight and covers transportation. Offerings are taken, with the total divided among the preachers. It's not a burden on the association and it allows the pastors to meet the evangelists and hear them preach. As a result, several receive invitations to hold meetings in that association throughout the year. (This would work best in the time of the year when evangelists are not busy.)
7. If you've not heard an evangelist preach and have no opportunity to do so, ask him for a CD or YouTube video of his preaching. He will have these available just for this purpose.
Once you invite a guest evangelist, do this:
• Ask him, "In your experience, what's the best way to get my people there? And the best way to get outsiders and the unchurched to be present." Every evangelist has ideas on this, I guarantee.
• Discuss the accommodations the church has for him, where he is to stay, provisions for his meals and such. If we have made plans for the finances, I would tell him up front. If not, and if I needed his input into this, I might ask, "What suggestions can you give me on how to conduct the offering in the best way?" In most cases, you'll have to ask. No evangelist wants to seem money-hungry, and yet he has bills to pay and is counting on you being faithful. He'll be happy to suggest ideas, but you will have to ask.
• Remember, each evangelist will be unique and each one will do things differently. Be flexible but always remember, Pastor, that you are the shepherd of this congregation. If something is being preached contrary to the Word, or if the guest is doing questionable things in his methodologies, you are the one who should step up and hold him accountable or even shut the meeting down.
However, if you will do your homework before inviting a guest, that will never be necessary.
Share your good experiences with other pastors. You can bless an evangelist by encouraging other pastors to make use of his ministry.
This article originally appeared on JoeMcKeever.com.