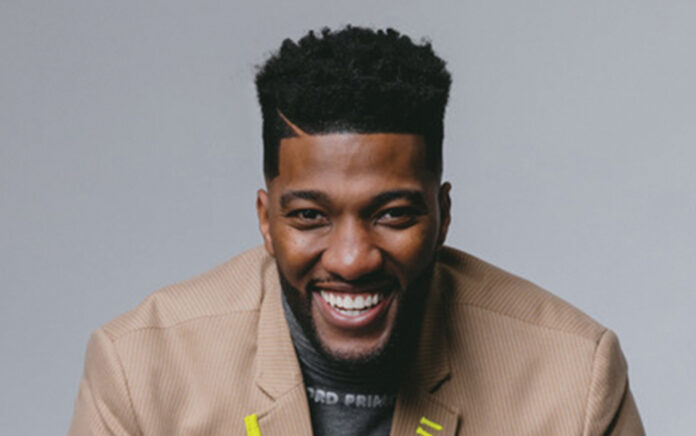 Will we believe that God is truly in control?
Michael Todd is the co-lead pastor, with his wife Natalie, of Transformation Church in Tulsa, Oklahoma, and the author of the New York Times bestseller Relationship Goals. His latest book is Crazy Faith: It's Only Crazy Until It Happens (WaterBrook).
Our faith is built on something we can't control or fully understand, and that's the beautiful thing about it. What our world wants is concrete. We want to know 1 + 1 = 2. But in this fallen world, 1 + 1 can sometimes equal 45. We wonder why bad things happen to people. Why different disasters and injustices are happening everywhere. And God, through all of time, still lovingly asks his children, Will you have faith that I'm in control?
We as leaders need crazy faith because the people we've been called to serve are walking around trying to figure out where God fits into all of this. We have to go first. Practically, that means me having quiet time with God and really exposing the places where I have doubt, where I face fear and where I don't understand. Many leaders don't do that because it feels like we always have to have it all together. But God is not offended, scared or disgusted by our doubt. He actually invites it. If it all made sense to me, I wouldn't need God. If everything were all good and I could run a staff, meet with everybody and lead all on my own, there'd be no need for God. But faith continues when understanding ends.
I would encourage every leader, no matter where you are, to first admit that there is a place where you don't understand what's going on. That's a hard thing for a lot of leaders, but it's where faith begins to fuel your future. A lot of church leaders over the past year and a half have had to say, "I don't know" more than anytime before.There's not one leader in history that God used who did not face doubt, confusion, frustration and duality. Those types of things are really the catalyst for God to do miracles. He never uses likely candidates. He always uses people where his glory and power have to be seen through a vessel that may be less likely. 
I'm a less-likely vessel. I don't have all of the credentials, but I do have a strong yes. And when you have a strong yes for God, and if you can lead through the fear, the doubts, the frustration, then on the other side of that is a life of faith. Every step you take in faith proves that God is who he is, which gives you more faith. Faith is like a muscle: the more you exercise it the more it grows. Over time it becomes muscle memory, and you'll be like, I've been here before. I've been at a place where we didn't have the money, where people left, where my feelings were hurt. But God has done it before, so I know he can do it again. 
Faith comes by hearing. It's very important that leaders have the right voices in our ears, especially when things aren't going how we thought they would. Faith comes by hearing the Word of God. If you're hearing doubt, if you're hearing people only giving negative reports, if nobody is speaking hope, then your faith can be stunted. We have to go back to the Word of God, to the things God says about us, to the things we've seen him do in other people's lives, and let that fuel our faith journey that fully blossoms in front of everyone else. 
I believe that the muscle of believing God in the face of trials makes us really what we say we are: believers. Believing in God doesn't mean everything always goes right. Believing in God means we are connected in relationship to the One who loves us and who can change everything.
The most significant place you can be as a leader is in the will of God. And God is the same yesterday, today and forever. I think somehow we think that the stories of Noah, Moses, Abraham, Paul and Peter are the real stories. But Jesus said that greater works will we do. God wants to write stories of crazy faith through us that inspire another generation, and I believe that's part of my passion and my life message: to tell people the greatest story God has ever written. Crazy faith was not just a long time ago. It's being written right now, and it's being written through your life.