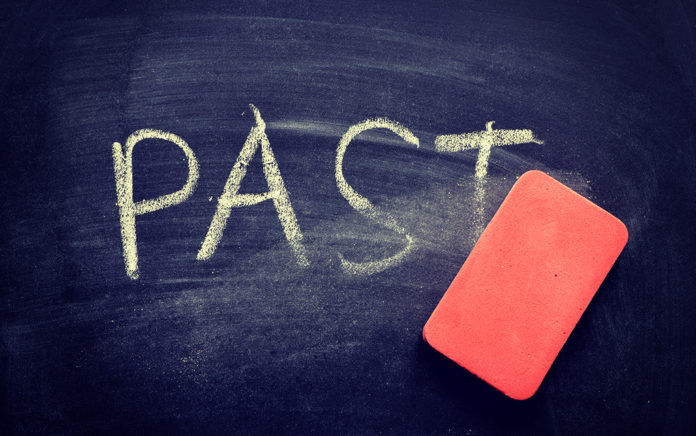 You don't have to be controlled by your past failures or sins.
On New Year's Eve in New York City a few years ago, people had the opportunity to put unhappy reminders of the previous year into a giant shredder.
A lot of people showed up. One person said she felt liberated after she put a photograph of her ex-fiancé and his new girlfriend into the shredder. Another person wanted to shred away her high cholesterol, her high blood pressure and her bills.
That sounds fun, but shredding things won't necessarily make them go away. I don't have a big shredder, but I do have a great Savior. And he can help you put your sins behind you.
The apostle Paul said:
"But one thing I do, forgetting those things which are behind and reaching forward to those things which are ahead, I press toward the goal for the prize of the upward call of God in Christ Jesus." — Philippians 3:13–14
"Forgetting those things that are behind" doesn't mean that Paul failed to remember them. Rather, it means those things no longer influenced or affected him.
This means that, like Paul, you break the power of the past by living for the future. You don't have to be controlled by your past failures or sins. And one sure way to forget your past is to not repeat your mistake. Learn from it.
As I like to say, learn how to fall forward. This simply means that if you stumble, you want to remember the very difficult lesson you just learned, so you don't do it again.
Jesus said, "No one, having put his hand to the plow, and looking back, is fit for the kingdom of God" (Luke 9:62).
To run this race of life well and to finish it well, we need to look to Jesus. Because it doesn't matter if you start well, it matters if you finish well.
This article originally appeared on Greg's blog and is reposted here by permission.