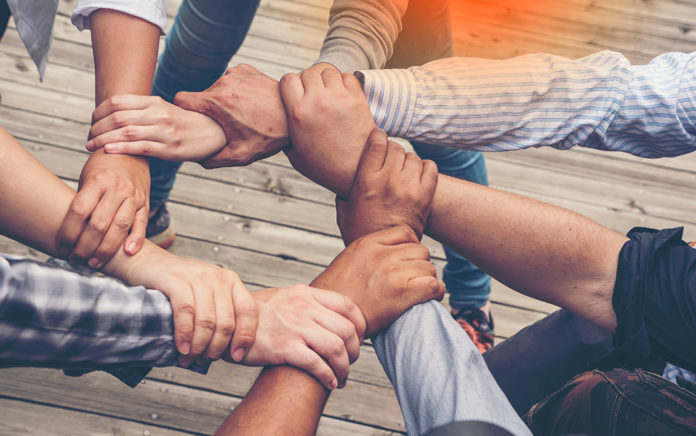 In the midst of the pandemic, God is still at work.
If the last few weeks have taught us anything, it's that mankind is extremely inept at predicting the future.
Individuals, businesses, and churches are all actively grappling with this reality as they scramble to adjust plans—many employing creative tactics that weren't on anyone's mind just a few short months ago.
As uncertainty and fear of the unknown cast a global shadow over common comforts and everyday routines, it's easy for pessimism to begin to enter our thoughts as ministry leaders wrestle with questions like:
• Will social distancing cause people to get used to a routine that keeps them away from the church building? Will they return when this finally blows over?
• Can my church survive if giving goes down in the midst of a fragile economy at a time when the offering plate can't be passed around?
• Will the inability to meet in person cause discipleship to suffer and church unity to deteriorate?
Despite such apprehensions, the church is poised to thrive during this pandemic and emerge even stronger on the other side. Here are five reasons why.
1. Burned-Out Volunteers Are Getting an Unscheduled Sabbatical.
A commonly cited statistic says 20% of church members do 80% of the work required to keep a ministry going. While this might be more of an anecdotal claim, volunteer burnout is an extremely real issue among churches.
Volunteers who serve for years in the same role are prone to see their motivation transition from initial delight to a passionless sense of duty. This is where a sabbatical can provide much needed refreshment and a reorientation that points to the real "why" behind Christian service.
Interestingly, social distancing has created an unplanned sabbatical of sorts for many burned-out volunteers. When churches do get the all clear to gather as before, it will likely be met with a wave of volunteers who will be returning with a rejuvenated passion for service.
2. People Are Being Prepped for the Gospel.
While much of the world is restricted from travel and public gatherings, people are being driven to their screens and devices where they're embracing two things: news updates and stories.
This is exactly what the gospel is: good news and the greatest story ever told.
Through the coronavirus, people are being forced to slow down and feast—almost hourly—upon breaking news and good stories. It's a hunger no amount of CNN or Netflix can satiate.
These are merely appetizers to point people to Jesus, the true Bread of life and the central character of the story we're all a part of. The church has the opportunity to help people connect the dots between what they're craving and the true source of their nourishment.
3. Social Distancing Is Creating Church Flexibility.
As the coronavirus disrupts typical worship and discipleship patterns, it forces churches to look at routine practices with fresh eyes. This will help churches identify opportunities where they might better reach and welcome people who are unchurched—both now during the current pandemic and in the coming months when a sense of normalcy returns.
Likewise, our present reality also shows church members that traditions like the order of worship, style of music, programs, schedules, committee functions and people's roles can all change without the church falling apart. The coronavirus provides an exercise in flexibility by demonstrating that some man-made church customs and habits can indeed be shaken up in ways that might benefit the church and help reach new people.
4. Churches Are Learning to Steward New Technology.
Many churches are now being forced to experiment with new ways of utilizing social media, livestreaming and digital and text-based giving.
While these tools shouldn't discourage Christians from physically gathering together when they're able to again, the church will emerge from this season more tech savvy and better informed on how to leverage technology to advance the kingdom of God in the 21st century.
This will especially benefit homebound church members and people who can't get to church or a discipleship group on a given day because they're caring for a sick child, for example.
5. Unfruitful Squabbles Have Taken a Backseat to More Helpful Conversations.
Seemingly overnight, the coronavirus has stolen the thunder of divisive topics that were setting Christian social media ablaze as recently as just a few weeks ago. But in the past few days, the public bickering of the church has significantly diminished. My social media feeds have instead been filled with examples of how Christians are encouraging one another and how churches are looking for ways to serve fellow congregations in their city.
Speaking about the church, Jesus said, "By this everyone will know that you are my disciples, if you love one another" (John 13:35). In a strange turn of events, the church seems to look much gracious and loving to its own during a pandemic than it did before the coronavirus appeared.
If the church emerges from this season with a new perspective on unity and kindness within the global body of Christ, we have the Lord's guarantee it will cause the world to take notice in a positive way.
SENSING GOD'S HAND AT WORK
Christians should pray earnestly for God to quell the COVID-19 spread as soon as possible while they also look for creative ways to serve their community and love the body of Christ amidst a social distancing phenomenon. But even as many of us are forced to hunker down behind closed doors, we must not presume God is stationary during this pandemic.
Christ is at work and on the move—preparing the church to arise from this difficult season with fresh vigor and a renewed passion to embrace the harvest before us.